Call it democratization of the media, call it citizen journalism, or simply call it frontline storytelling – The Esperanza Project is empowering the voices of people on the flashpoints of movements for social and environmental justice from Argentina to Ecuador, Panama to Mexico, and of course back at our home base in the U.S. of A.
We've been reaching out to some powerful and creative folks across the Americas who are doing amazing things, and instead of writing about them, we're inviting them to tell us – in their own words – about the news that really matters in their local communities.
It started at Christmas, in the Tornillo child detention camp, when I went to cover the St. Louis Artivists and others who were practicing creative resistance (a story in itself). There I met an extraordinary couple – Janie Stein and Marty Bates – who have been traveling the country in their RV, but unlike most retirees, their destinations are different resistance actions around the country, where they have been doing live Facebook feeds from resistance camps ranging from Standing Rock to the National Butterfly Center and Carrizo Comecrudo tribal lands in the path of the border wall.
I invited Janie to become our first citizen journalist, and she has produced some of our most popular pieces to date: In The Path of the Border Wall and Murder at Oak Flat.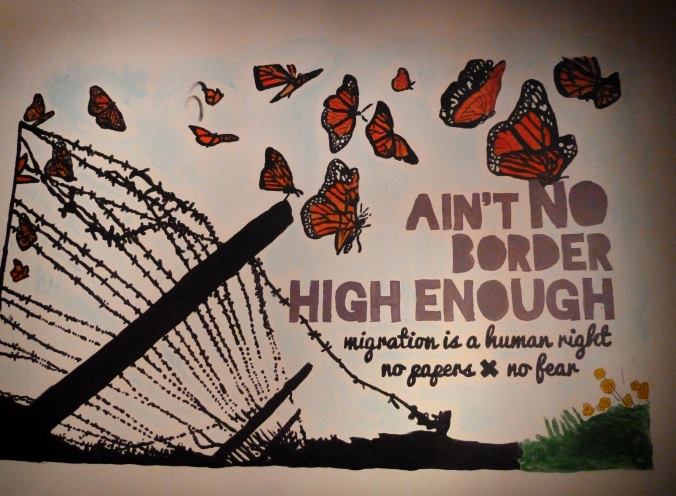 Another border activist – attorney Allegra Love, founder of the Santa Fe Dreamers Project – contributed the powerful essay On the Other Side of the Migrant Caravan, her experience accompanying one of the migrant caravans.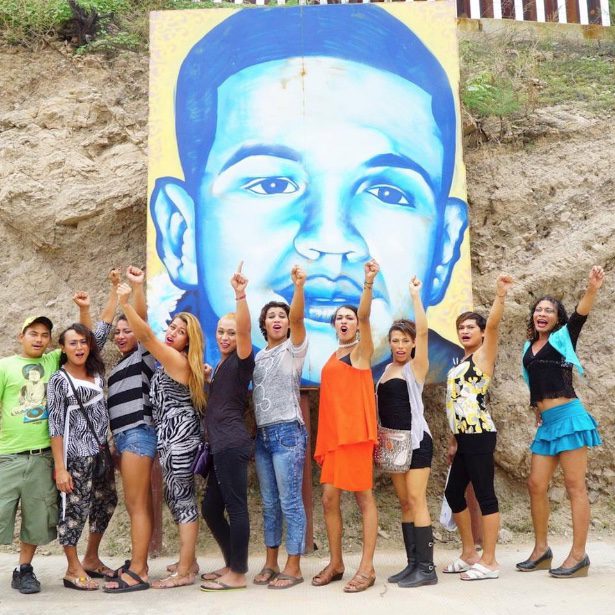 In Ecuador, media producer and activist Kayla Vandervort debuted with Amazonian Artivistas, a visually spectacular piece about the mural project she organized with a group of young artists to raise awareness about the incredible biodiversity of their neglected and endangered region.
In California and Mexico, Andrew Langford, the British author and cofounder of the revolutionary Gaia University, shares insights from his new book on how to dismantle the Patrix;
And in Maryland, scientist and academic Joan Maloof tells about how she went from studying old-growth forests to starting a movement to protect them.
Helping people to find their voice has been exhilarating. Watching the response has been even more so. This is why I'm putting my editor and writing coach hat back on, for the first time since my stint at the Organized Crime and Corruption Reporting Project in Sarajevo, helping people to tell their own stories from the front lines, with photography and layouts that bring them to life — and to get those inspiring stories in front of global audiences in a way that can really make a difference.
Stay tuned for our lineup in the weeks ahead:
Lakota spiritual activist Cheryl Angel on what her dreams, a magical staff and her travels through Mexico have taught her about sovereign economies;
Women's self defense trainer and eco-entrepreneur Aude Mulliez, on the work of giving women the tools to protect themselves and their environment;
Poet, author and border activist Ana La Tecpatl, one of the Borderland 16 arrested last week for a nonviolent protest at the Border Patrol Museum – and now facing felony charges, along with Elizabeth Vega, grandmother, counselor and Ferguson Rebellion activist;
Environmental educator Silvia Gonzales, on how the Transition Movement in Mexico is helping to save one of the Yucatan Peninsula's last sanctuaries; Janie Marie Stein on the disastrous floods on the Pine Ridge Reservation; Hernan Garcia on native Kuna rappers in Panama, Joan Maloof's beautiful, award-winning short film, "The Healthiest Forest…" just to name a few.
So keep an eye on your inbox for a whole lot more.
As of today, we are automating our newsfeed so that stories will be transmitted direct to your inbox. If you're feeling overwhelmed, you can always opt out by clicking the Unsubscribe link below.
But the most important thing of all is just to read us. It's what we writers crave the most. And please, let us know what you think. Have an idea for an essay or an interview or a story of your own? Know someone who would be perfect for this project? Drop us a line today. We will love you even more than we already do.
For the Earth, and the sort of humanity we know we can be,
Tracy L. Barnett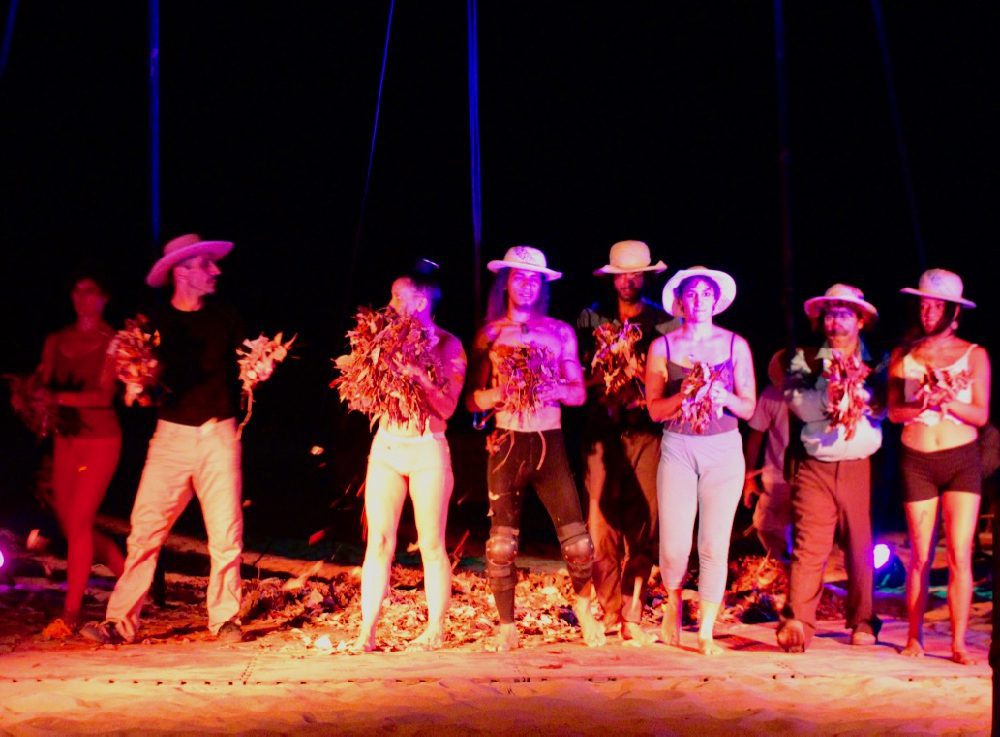 Allegra Love Andrew Langford border wall Carrizo Comecrudo Tribe Christmas in Tornillo citizen journalism Gaia University Janie Stein Joan Maloof Kayla Vandervort Marty Bates media empowerment National Butterfly Center Oak Flat sacred sites San Carlos Apache Santa Fe Dreamers Project Tornillo: The Occupation