If I had to estimate how many immigrants and refugees I have met in detention centers, the number would be in the thousands. Since 2014, in my capacity as an immigration lawyer, I have volunteered in family detention facilities in New Mexico and Texas. Now, the legal services organization I lead, Santa Fe Dreamers Project, has weekly programming inside the Cibola County Correctional Center, a remote facility in the western NM desert where our government detains men and transgender women seeking political asylum.
There is quite a bit of cognitive dissonance to overcome when one meets an immigrant in prison. Immigration detention centers are not criminal prisons because, in legal fact, immigration is not a crime. Immigration violations are civil violations of administrative laws. Yet the facilities where they are detained are prisons.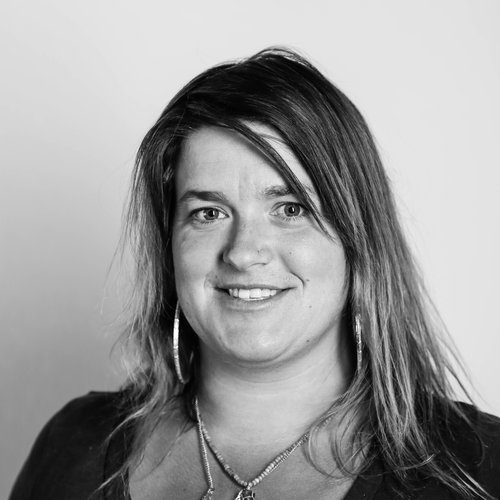 Allegra Love is the founder and executive director of Santa Fe Dreamers Project, a legal services non-profit. Besides representing undocumented youth covered under the Dream Act, another major focus is representing transgender women seeking political asylum. She was in Mexico supporting the trans caravanistas and now her group represents around 75 women detained in the US.
US Immigration Customs and Enforcement (ICE) is always quick to point out in press releases that their facilities are not "prisons", a point which may be correct in a semantic argument, but even on the nicest day at the nicest detention centers, it is hard to see the difference. Clients are in jumpsuits, behind bars and barbed wire, subject to counts, and unable to move freely throughout the prison. They face draconian procedures and punishments and the conditions of confinement are generally brutal. The food is often inedible and medical care negligible.
Cibola County Correctional Center, owned by CoreCivic Inc. (formerly Corrections Corporation of America), where my transgender clients are detained, was an old federal criminal prison repurposed as an ICE detention center when Obama's Department of Justice categorically discarded the agency's contracts with private prison corporations in 2016. It is indistinguishable from the prison that once held federally sentenced criminals. It is horrifying place to be detained and, as a lawyer, a horrifying place to meet clients.
My job often requires me to witness abject human suffering and for that reason, I have struggled to maintain my mental health for years and often suffer under the effects of secondary trauma. I have spent a lot of time with patient friends and family and therapists scheming up ways to protect my brain and my heart when I have to work in detention centers. I don't know if we have ever found a good strategy. Yet for better or for worse, when you first meet someone and they are in a jumpsuit, behind protective glass, in handcuffs, and you identify them by an alien number, it does provide a convenient way to objectify them and put them in a box in your brain that makes witnessing their detention less jarring. That box may be labeled: CLIENT; DETAINEE; REFUGEE; or even ALIEN.
Of course, if I pause to reflect and unpack those boxes I know that these people are human beings. I know that they experience joy and love and grief and loneliness the same way that I do. I know that they are complicated. I know that somebody loves them in the exact way that I love my family, my friends, my colleagues, and my neighbors. But, if I let myself see their whole humanity, the pain of their detention becomes insupportable. If I see, say, my sister in the face of one of the detained women I work with, her suffering and oppression at the hands of my own government becomes something impossible to bear emotionally, sometimes even physically. So I sort my clients as detainees, immigrants, aliens, refugees, and not as siblings, lovers, spouses, or parents because if I do not, I cannot function professionally. And my clients need me to be the most professional I can be.
But in the fall of 2018 I made a mistake. The news of the Honduran caravan blew up in the media and we began to hear reports of large numbers of trans women in the mix.
According to the UN High Commission on Refugees, 88 percent of interviewed LGBTI asylum seekers from the "Northern Triangle" countries of Guatemala, El Salvador and Honduras reported having suffered sexual and gender-based violence in their countries of origin. But fleeing persecution has its own dangers: Even though only 1 out of 500 detainees is transgender, a 2013 Government Accountability Office study found that trans detainees account for 1 of every 5 confirmed sexual assaults in ICE custody.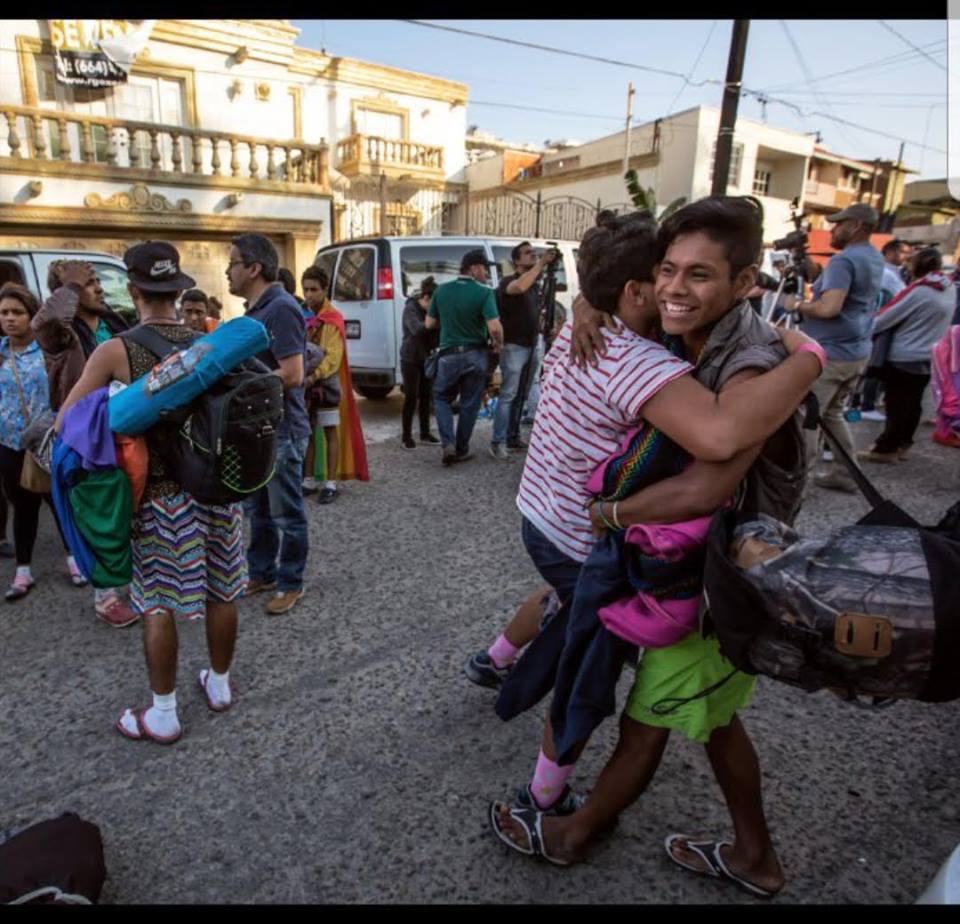 Because we knew that these women would eventually be detained in New Mexico after they presented for political asylum on the border, our staff decided to meet them in Mexico to educate them on their rights and to prepare them for detention in the United States. A trip which began as three days of legal workshops in Mexico City quickly turned into weeks of accompaniment.
When our clients arrived in Tijuana and were told they would have to wait weeks or months for the opportunity to go to the port of entry and ask for asylum, the group made the decision to leave Tijuana, where there is considerable violence against trans women, and move east to quieter and smaller ports of entry in Sonora on the Arizona border.
This is where I joined our team and met the 40 women who were planning to cross the border. It's where I came to meet my clients, not in detention like I normally do, but outside, where they were relatively free. From the moment I arrived in the ramshackle cinder block safe-house with no heat or running water to live alongside these women for a couple weeks, my ability to maintain professional distance from my clients was destroyed.
Migration can often involve long periods of down time, periods of sitting and doing absolutely nothing while you wait for something to happen. While we were in Sonora, endless cigarettes were smoked huddled under blankets shielding us from the cold. The girls dyed my hair; we scrounged money together and walked into town to buy rotisserie chickens to rip apart at dinner time. We hunted down buckets of water so that we could flush toilets. We danced and listened to music. There were endless outfit changes and make-up sessions and wigs traded and nails painted. One night the girls even put on a Ms. Trans Caravan pageant. They squabbled over my phone and its premium access to Facebook Messenger. We fought off a drunkard who wandered his way into the house at dawn raising hell.
One morning after some ridiculous volunteers brought tequila to the safe house, I stroked a few girls' hair through their first hangovers. We talked about their lives and the terrible things that had happened to them and the people they missed at home. When the time finally came for each girl to present herself for asylum, I would hug her and put my face close to hers and whisper that it was time to be the bravest she could be and remind her that I believed in her and that I would see her when she got to the detention center and promise that I would get her out. And then I would watch her walk towards the gates of the United States.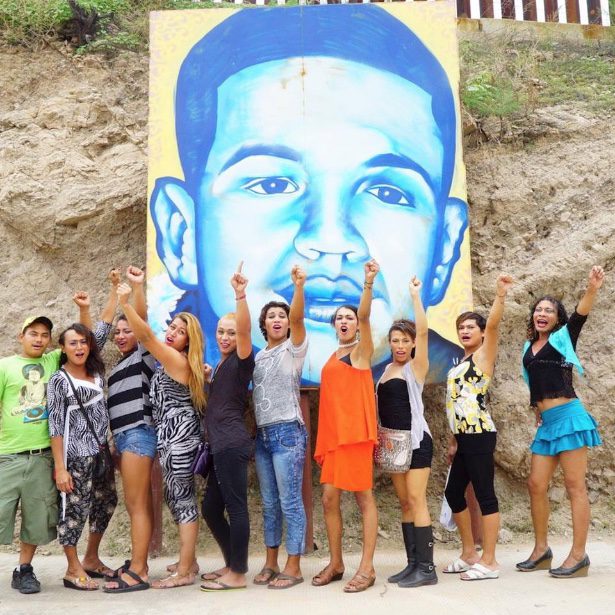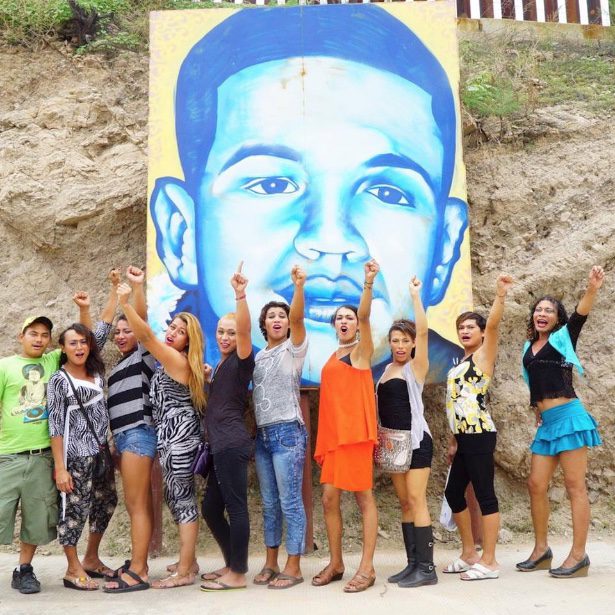 As often happens when people present for asylum, I lost contact with my clients for several weeks as they were shuffled from holding cells to hieleras (Spanish for iceboxes), from one freezing detention center to another. Eventually I began to hear reports that they were not going to be detained in New Mexico but rather in an isolated prison in Pearsall, Texas. Because of the government shutdown at the end of the year, it took me weeks to find someone who could receive the legal documents necessary for me to come visit.
As soon as they were approved I hopped on a plane and rented a car and drove to Pearsall. But when I was able to clear security and was escorted into the prison rec room where they were waiting for me, each girl in a matching navy blue jumpsuit, the mistake that I had made hit me like a punch right into my stomach. These were not detainees. These were the innocent women with full, complicated, messy, and beautiful lives that I had met in Mexico. Alexis, Rita, Mikela, Luisa, Maria. As we spoke, they reported the conditions of their detention: the fact that they are not allowed to go outside; the horrible food that was causing them to lose weight; being told to drink water when they can't sleep because of hunger pains; their hair loss, which they believe is caused by the water in the shower. Women would approach my little folding table for our semi-private consultation and I would reach out for their hands and they would explode into sobs, begging me to help them. I began to feel a fear that I had never felt in my years of detention work.
One of my clients was being held in solitary confinement because she had stolen another woman's pin number to use her commissary money to call her grandmother. She was brought to me in chains with a guard restraining her on each side. Her face was sad and calm but her eyes connected with mine\ were wild like a caged animal. My fear became panic. I told the girls not to be afraid. I repeated my promise that I would get them out of there.The guards made small talk as the escorted me out when my time was up. The Texas sky was bright blue against the barbed wire and the gray concrete wall of the prison.
As I write this essay, my clients are still detained in Pearsall, at the South Texas Detention Facility. The government is categorically refusing to release them, claiming that they are flight risks and threats to national security and forcing them to pursue political asylum while detained in horrendous conditions 800 miles from their lawyer.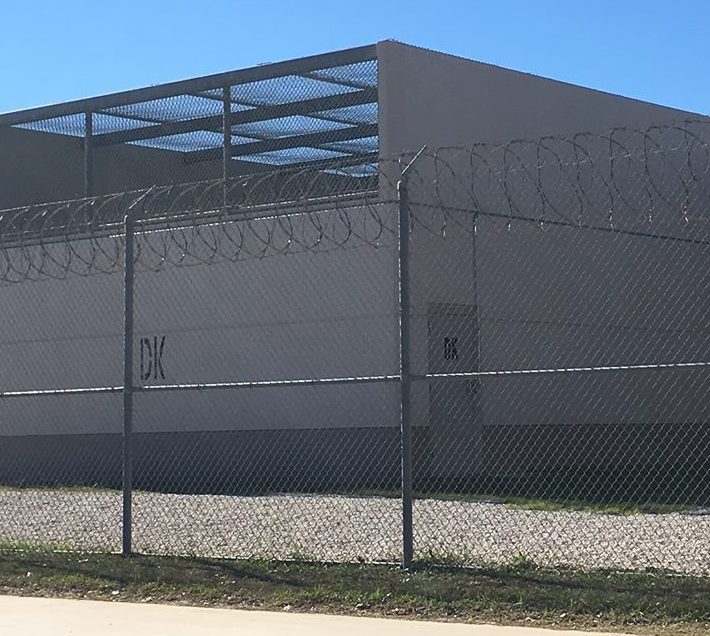 They have been detained for two months. None of them have ever broken a law in the United States. They entered the country legally seeking political asylum.
Some days, I want to put my fist through the nearest glass window because I am so overwhelmed with anger. Yet most of the days I feel sad remembering the promises that I spoke to each woman– that I would get her out of detention– and how empty that promise must seem right now as they wait, broken-hearted, for a release that is not coming any time soon.
When I am working too hard and my friends and family express concern, I like to remind them that if they were detained, there is nothing I wouldn't do to get them out– that there is no point where I would stop or give up until they were safe with me. Each of those women is someone's sister, lover, partner, neighbor, child, or friend. Somebody loves every one of the hundreds of thousands of migrants– men, women, children– who will be detained by our government this year.
How far would you go to help a loved one who was being brutally detained by your own government? Would you ever shrug and turn your back on them because you were tired of the fight?
Allegra Love is the founder and executive director of Santa Fe Dreamers Project, a legal services non-profit. Besides representing undocumented youth covered under the Dream Act, another major focus is representing transgender women seeking political asylum. She was in Mexico supporting the trans caravanistas and now they are representing around 75 women detained in the US.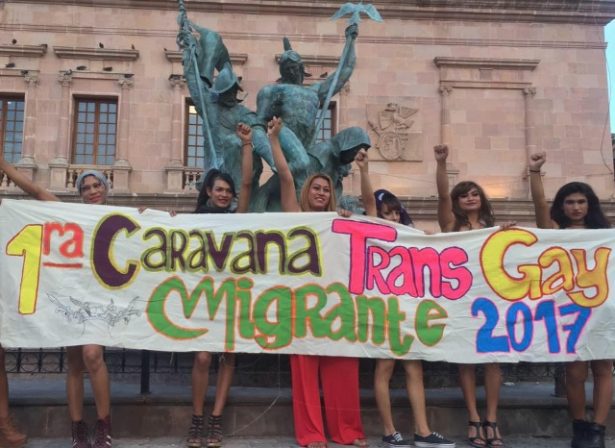 Allegra Love asylum seekers Central America immigration LGBT migrant caravan refugees Santa Fe Dreamers trans caravan transgender migrants