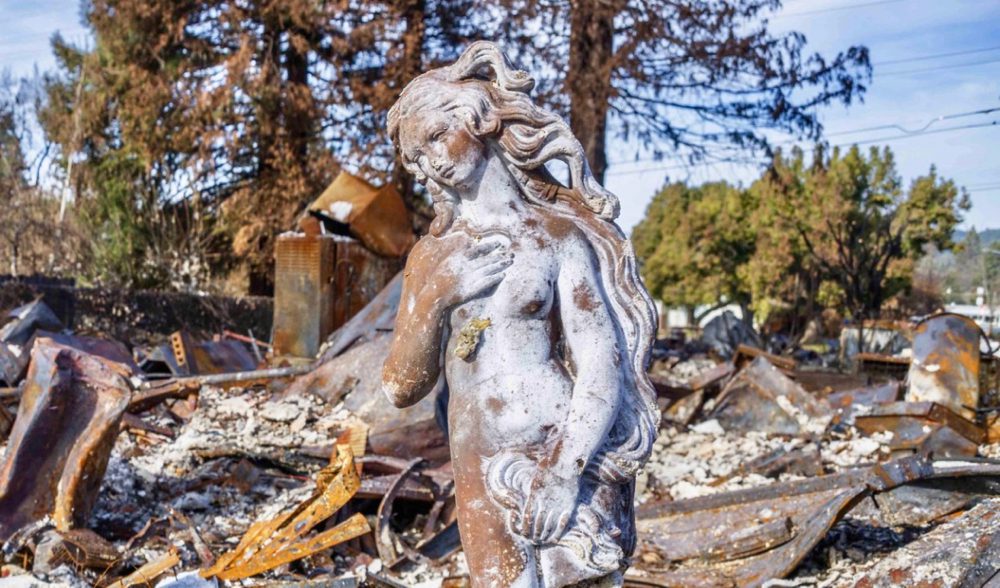 As I write this, I am waiting to board a plane to Matamoros, Mexico, one of the world's most dangerous places, where thousands of asylum seekers — men, women, and children — await their fate. More than 50,000 of them have been sent back to Mexico this year under Trump's "Remain in Mexico" policy. I'll be seeing in the New Year with some of those folks in the company of Gaby Zavala of the Resource Center for Asylum Seekers, an incredible powerhouse of a woman who has stepped into the chaos and desperation to help bring order and hope to some of these peoples' lives.
Gaby is just one of thousands of people who have risen to the challenge of our times — the challenge of pouring their sweat and tears, their creative brilliance, sometimes even their lives into the herculean task of shifting our collective destiny. I'll be sharing her story in the days ahead, and those of other folks I meet who are bringing a sense of joy and commitment to the tremendously difficult work of social change.
As you know if you've followed our work for awhile, these are the people whose stories we at The Esperanza Project have been bringing you for 10 years now. This year we have kicked into high gear, evolving into a full-fledged magazine with dozens of collaborators from across the Americas: From indigenous agroforesters and femicide fighters, to climate strikers and permaculture disaster responders, The Esperanza Project has been sharing their stories with you.

At the same time we are building a community to lift up their voices and support their work. And we are inviting you to join us.
Now we're asking you to support that work with a tax-deductible contribution to The Esperanza Project so that this labor of love can move to the next level.
Our Top 10 stories of 2019 reflect the hunger for fresh ideas and different voices — people who are tackling the issues of climate change, environmental destruction, mass migration, food security, femicide and human rights — especially indigenous rights. The popularity of these stories also show that people are ready for younger and alternative visions — and those, as you may have noticed, are our specialty.
Here's the countdown:
10. Campesino Past, Biodynamic Future: Cofounder of Mexico's New Biodynamic Association Shares her Journey with Agriculture
Gaby Gonzalez is a soil scientist, an architect and a third-generation Mexican farmer, descended from a proud campesino grandfather and schooled by her father in the ways of modern industrial agriculture, an approach she found seriously flawed. The lessons she learned from both of them found a new meaning when she discovered biodynamic agriculture. Last year, she was part of a group who founded the Mexican Biodynamic Agriculture Association, Impulso Biodinámico de México. She took a little time with us this year to share a bit about her journey with this deeply spiritual approach to cultivation.
9. Striking Back Against Femicide in Costa Rica: Aude Mulliez on Femicide, Empowerment Self-Defense, and Turning Garbage into Houses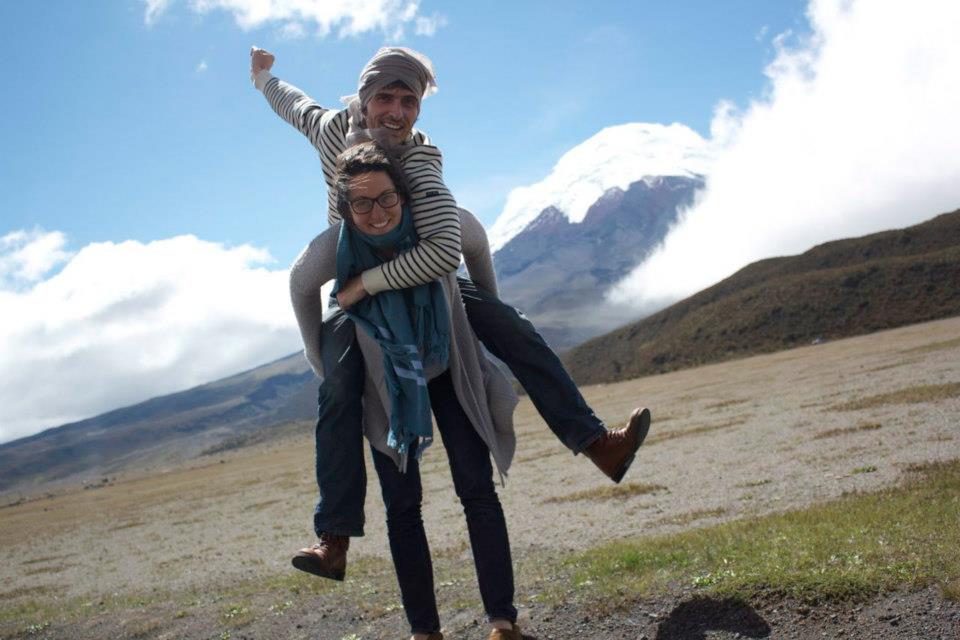 Aude Mulliez is a woman for the new millennium. At 33, she has launched her own green social enterprise, become a continental ambassador for female empowerment and impacted lives in half a dozen countries – including her own. She's tackled some of the thorniest issues of our time – migration, environmental degradation, extreme poverty, and violence against women – head-on, with creativity and passion. But for all of her professionalism and badassedness, she's had to learn another lesson as well — one of inner self defense.
8. Greta and Tokata at the Front Lines: Swedish climate activist's tour of Native America highlights indigenous youth activists, native rights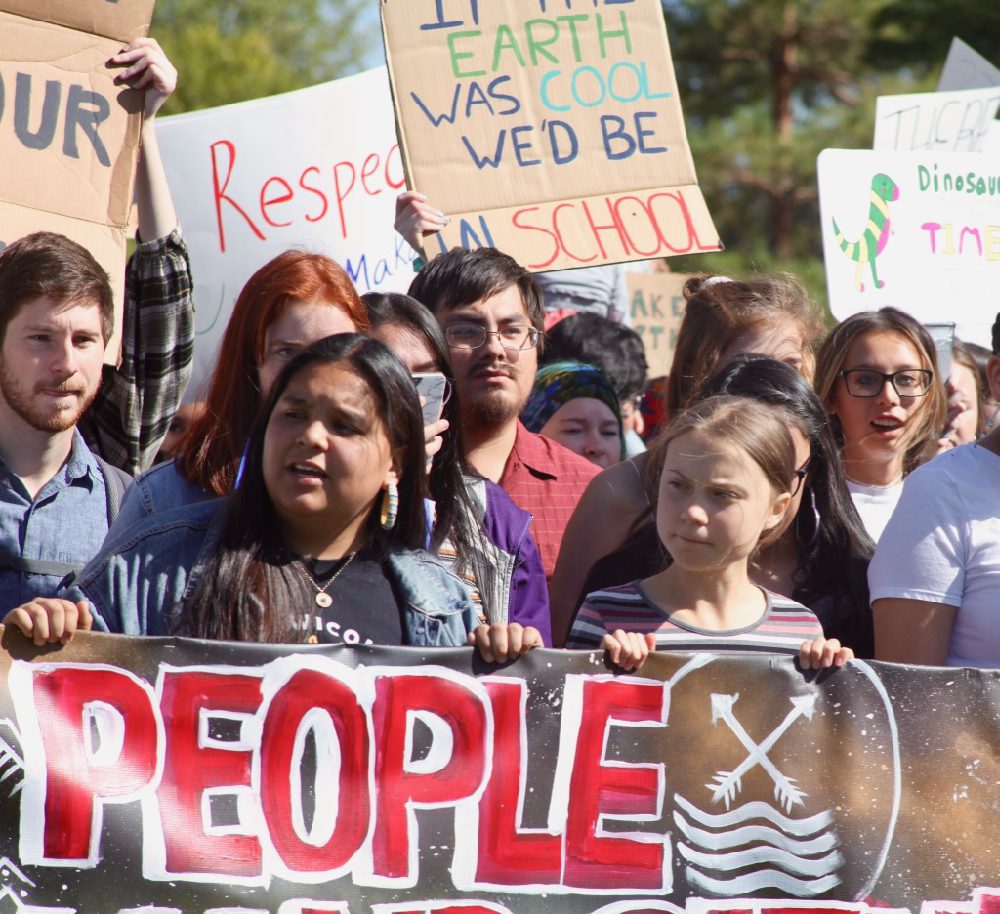 Our tenth most-read story of the year was by Esperanza Project collaborator Talli Nauman of Native Sun News Today. On a world tour for climate justice, Swedish teen activist Greta Thunberg visited Native America Oct. 6-8, attracting a gymnasium full of enthusiasts at Pine Ridge Indian Reservation, leading a march on Rapid City Hall alongside youth climate leader Tokata Iron Eyes, and speeding off to the Standing Rock Sioux Indian Reservation.
"Indigenous people have been leading this fight for centuries," said Thunberg. "We need to listen to them because they have knowledge that is valuable right now."
7. Restoring the Earth, One Camp at a Time: Ecosystem Restoration Camps Founder John D. Liu on a mass mobilization to regenerate Earth's natural systems.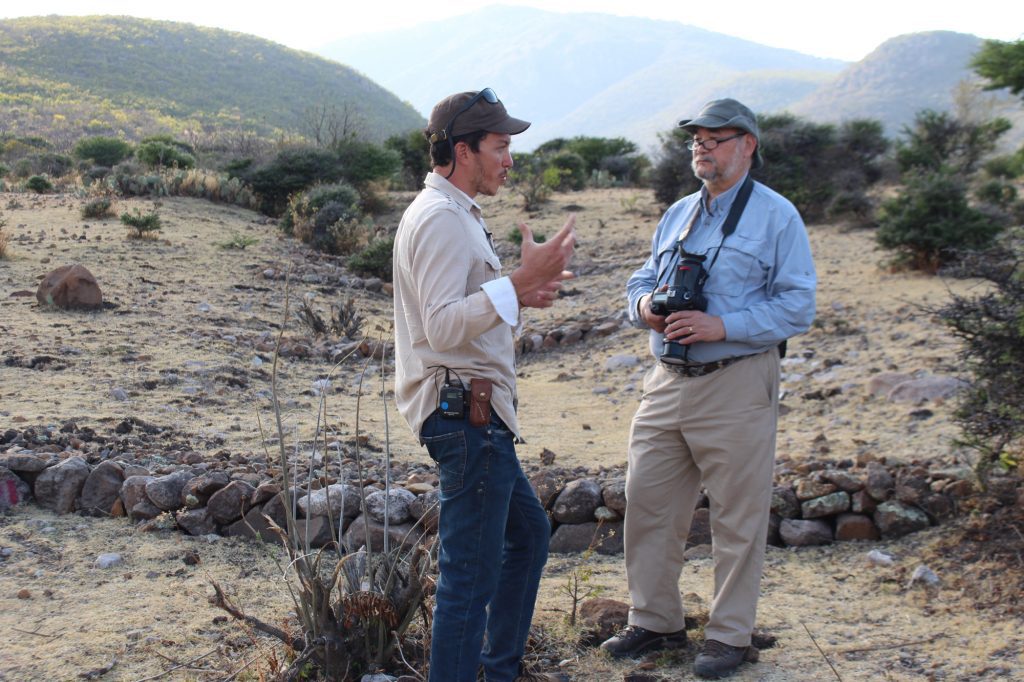 John D. Liu, international journalist, soil scientist and filmmaker, has come to be known as the "Indiana Jones of landscape degradation and regeneration." After 25 years promoting and documenting large-scale ecosystem restoration, he has founded a movement to engage everyday people in the work of reversing climate change by bringing carbon back into the soil while regenerating landscapes. This collaboration with Liora Adler of Gaia University was drawn from her interview/webinar with John for Gaia U Radio.
Interestingly, all three stories about Liu's Ecosystem Regeneration Camp movement made our Top 10. Including No. 6…
6. Restoring Paradise: Permaculture Meets Disaster Response — Grassroots groups seize opportunity after devastating California fires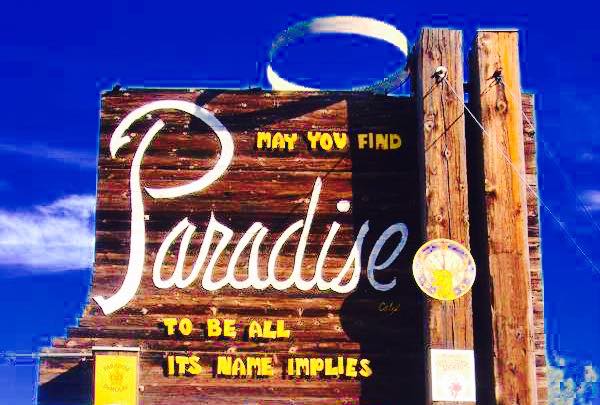 Restoring paradise, figuratively speaking, was John D. Liu's catchphrase for restoring the collapsing ecological systems of Planet Earth. Ironically, a week after Liu had reached out to California permaculture educator and community organizer Matthew Trumm to join him in bringing the Ecosystem Restoration Camps to California, Trum found himself fleeing a raging wildfire as the town of Paradise, California, was incinerated. At least 85 people were dead, and nearly 30,000 homeless. As Trumm was evacuating from the raging Camp Fire, he realized Liu's model was just what they needed for bringing life back to the devastated community. The innovative project became the first Ecosystem Restoration Camp in the U.S., and one of several working together to help the state respond to the fiery new reality brought on by climate change.
5. From Sunset Strip to the Sierra Madre to a Nobel nomination. Huichol Center's Susana Valadez: What a long, strange trip it's been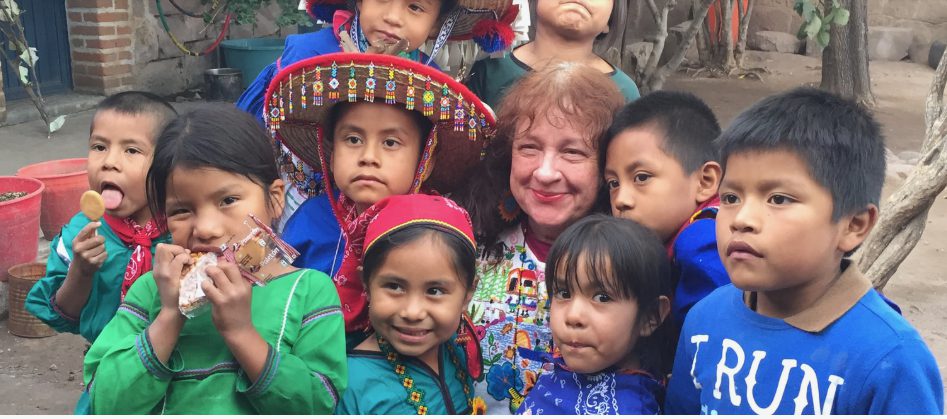 When Susan Eger — now Susana Valadez — cast her lot with a remote and impoverished tribe in the mountains of Mexico, she never dreamed her work would make her a contender for a Nobel nomination. A generation later, the Huichol Center she founded has played an enormous part in saving an intricate and visionary culture and transforming the bitter legacy of its people. Now she strives to make sure that legacy continues.
"I was standing at a crossroads in my life at the same time the Huichols were standing at a crossroads for their future," she said. "They really had no idea what was about to hit them — nor did I."
4. Migrant Caravan: On the Other Side — Immigration lawyer's journey has unexpected consequences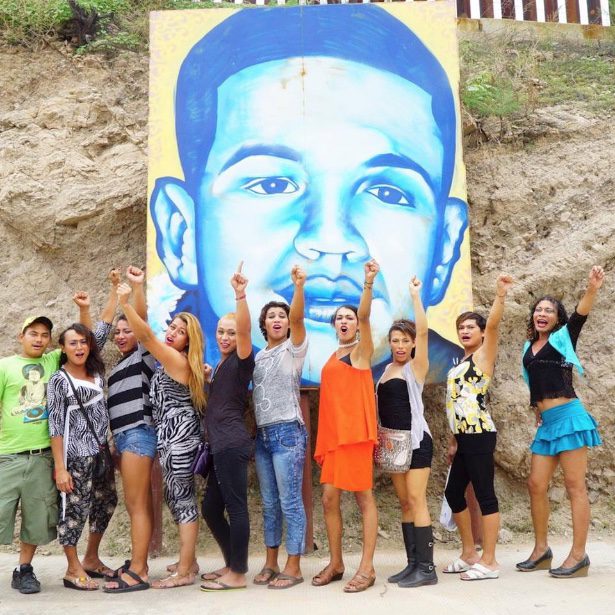 This powerful first-person essay by immigration attorney Allegra Love, the founder and executive director of Santa Fe Dreamers Project, gives an insider's view from one of the migrant caravans that joined forces in 2018-19 for safety in the treacherous journey from Central America. Allegra's focus in this piece is on a group of trans migrants who face increased threats of violence from all sides, just for being who they are.
3. Oak Flat: Apaches Fight "Murder" of Sacred Site. Federally protected indigenous lands face obliteration by Australian mining company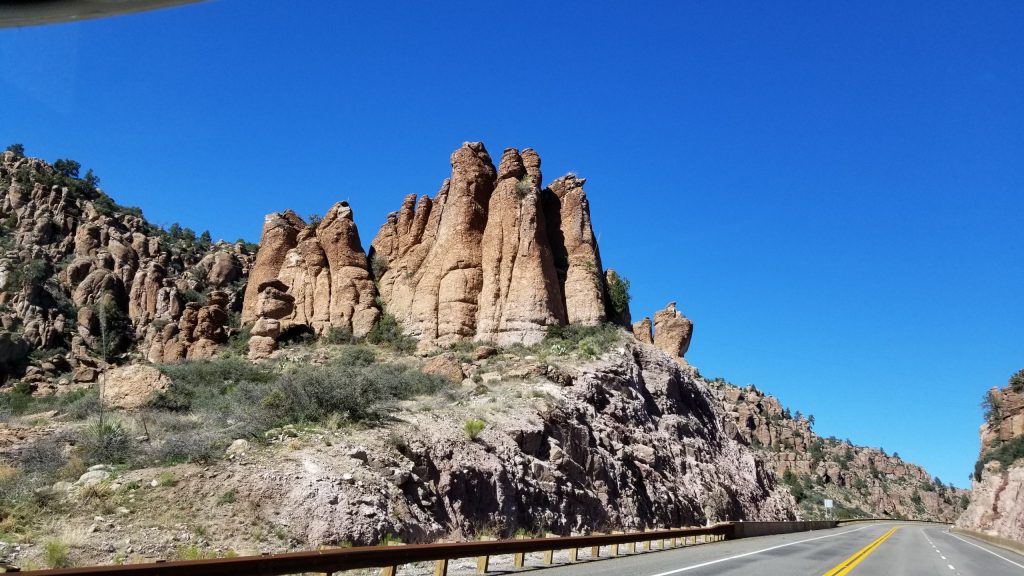 Citizen journalist Janie Stein joined the San Carlos Apaches in their battle to save their sacred site in Arizona from obliteration. The tribe has joined forces with indigenous groups throughout the continent who are putting their bodies on the line to defend their cultures and the last wild places on Earth. Janie also reported for The Esperanza Project on the indigenous Esto'k Gna encampment on the border with Mexico and the National Butterfly Center, where defenders are taking a stand against the border wall that threatens another sacred site. In the year ahead, she plans to join San Carlos Apache leader Wendsler Noisie in his encampment at Oak Flat, where he and others have taken up residence in hopes of stopping the destruction of their sacred site.
2. Regenerating the Human Story: Mexico's Vía Orgánica restores soil, water, biodiversity – and the lives of its farmers, as well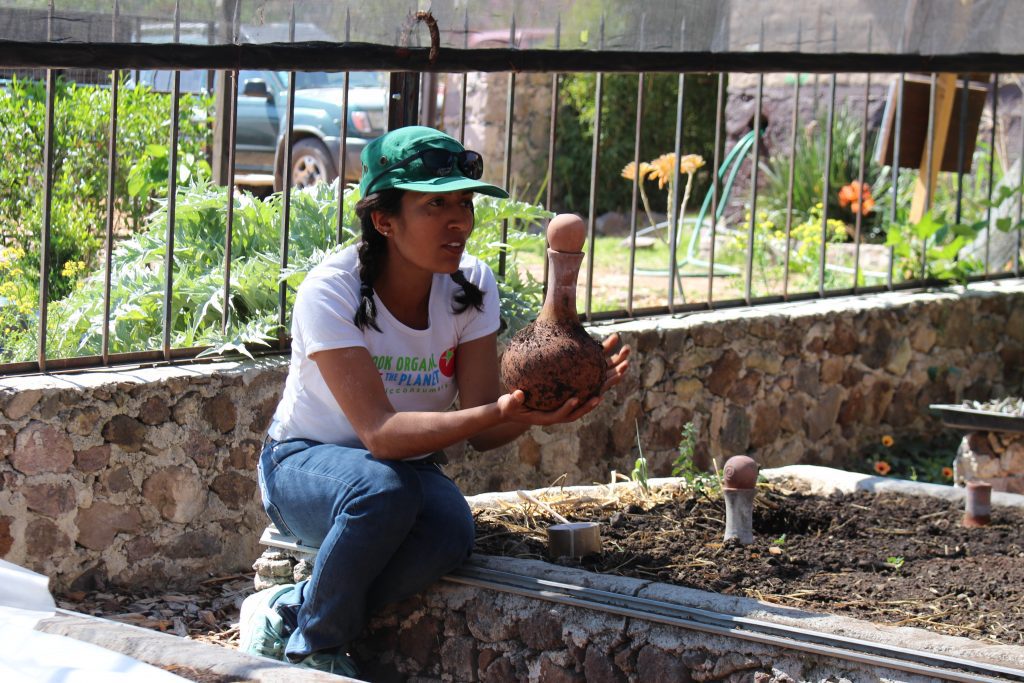 One of my most inspiring assignments so far this year brought together two important movements for the healing of the Earth: the first Ecosystem Restoration Camp in the Americas, and Vía Orgánica, the host organization. I went on to write about them both for Mongabay Latin America and the brand-new issue of Permaculture Magazine. This article is an outtake of Regenerating Agriculture, Regenerating Communities; the original, uncut story can be read here.
This was our No. 1 story for most of the year. But then it was surpassed by what was finally our most-read story of the year….
1. Lyla June on the Forest as Farm: Science reveals that ancient foodscapes were cutting-edge regenerative agriculture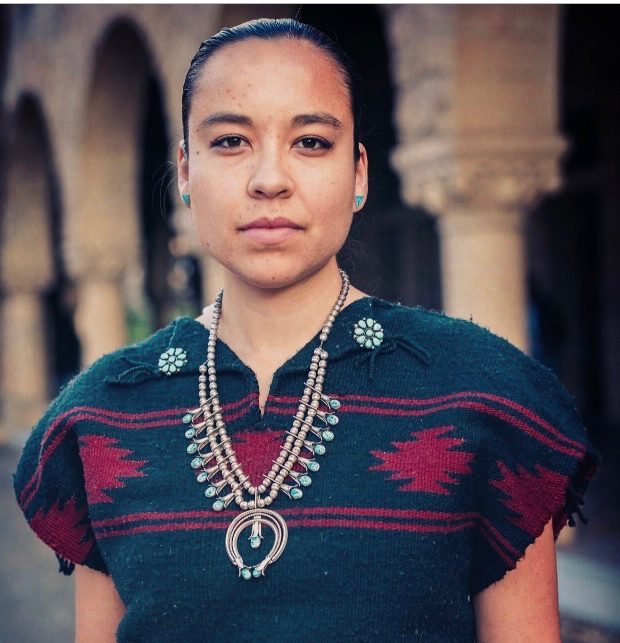 Lyla June Johnston, the indigenous performing artist, environmental scientist, public speaker and now up-and-coming political candidate and self-described "eco-Tubman" set on freeing people from slavery to a destructive and dehumanizing system, collaborated with us on five stories this year, three of them in our Top 10 most read stories; you can read all of them here: Our No. 1 story of the year was "The Forest as Farm," which has been selected for inclusion in best-selling "Drawdown" author Paul Hawken's new book, "Regeneration: Ending the Climate Crisis in One Generation." We also shared her reflections on Indigenous agriculture and economic sovereignty; about the wounds of colonialism; and about her own surprise decision earlier this month to challenge the New Mexico Speaker of the House in a run for statewide office.
Clearly Lyla June's vision is one that resonates with thousands across the country and beyond. It's a vision we share, and we would like to keep sharing it with you. To help us keep The Esperanza Project's unique brand of hope-based solutions journalism thriving in the year ahead, you can make a tax-deductible contribution here.
Thank you for reading, for sharing and commenting, and for helping us to hold that vision in 2019 of the better world we know is possible. Now, onto 2020 — and the work of bringing those changes to life.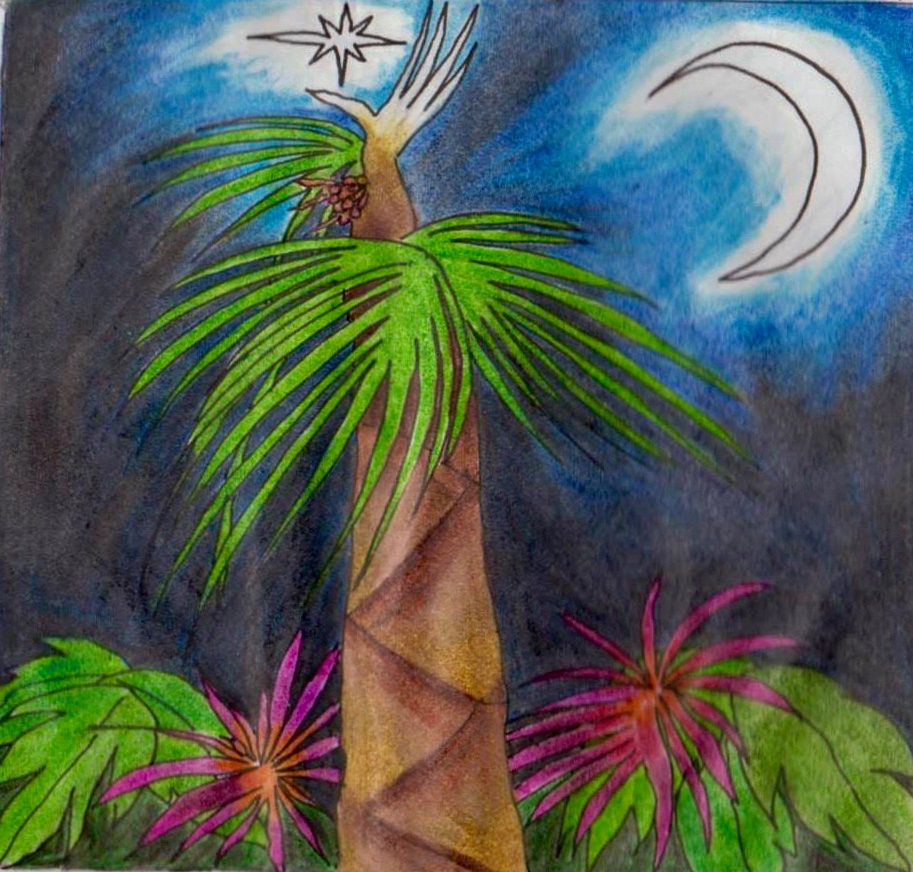 Aude Mulliez biodynamic agriculture California wildfires climate change Ecosystem Restoration Camps Gaby Gonzalez Greta Thunberg John D. Liu Lyla June Johnston Paradise Paul Hawken regenerative agriculture Susana Valadez Tokata Iron Eyes Via Organica