Editor's Note: The U.S. eleventh-hour climate policy — to pin global greenhouse gas reduction on the proliferation of individual electric vehicles made with lithium exclusively from the American continent — appears to be having a domino effect nationally and in countries south of the border.
In April, when Chile's President Gabriel Boric announced his intention to nationalize the lithium industry of the world's second-largest provider, he was just months behind Mexico's President Andrés Manuel López Obrador in taking such a step. With the money to be made by supplying U.S. demand, they could harness the profits of the new "white gold" rush to fund government projects and better distribution of wealth.
However, the policy pressure to open new lithium mines is already causing strife in Indigenous and other affected communities from Nevada to Bolivia and Argentina. Champions of climate justice are joining hands across national boundaries to respond. They advocate for a policy that emphasizes reduction of energy use instead of amping up electrical vehicle production, which adds the evils of a massive increase in mineral mining to those of oil extraction.
Parading as a nationalization, the 2023 presidential decree to create a reserve of lithium in Mexico is a buy-in to a doomed U.S. climate policy. Washington's strategy pivots on incentives for electric passenger vehicles using strictly "made-in-America" battery feedstocks, e.g., lithium. It is a myopic – if not nefarious — approach to rescuing the planet, and it endangers Mexican environmental stability. Hopefully time remains to remedy the situation.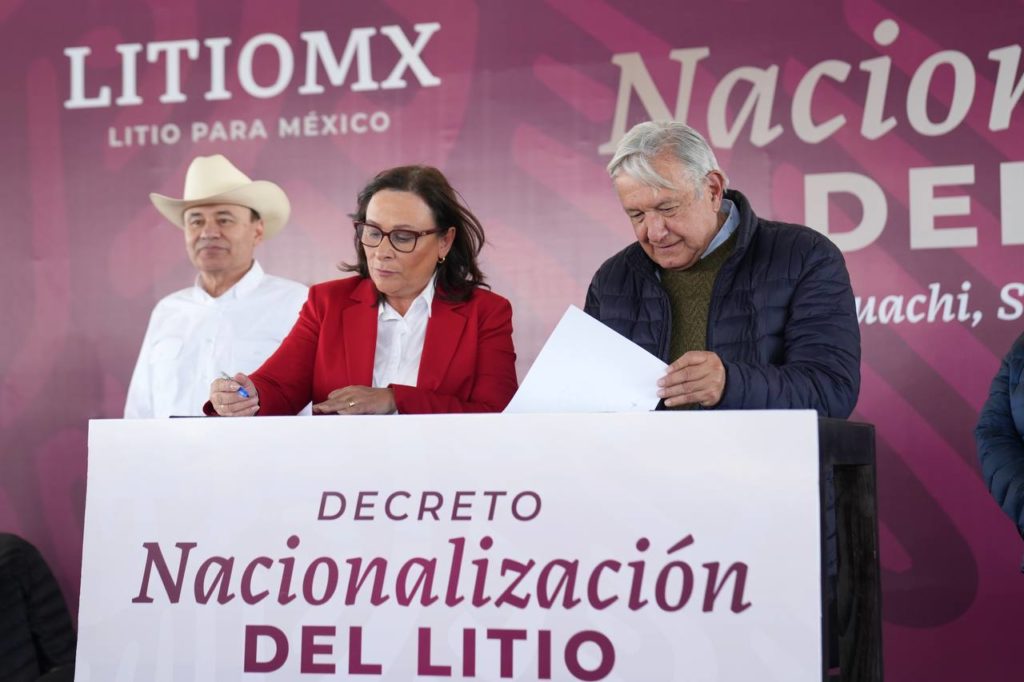 Para leer esta historia en español haz click AQUÍ
Electric vehicles today rely on batteries built with tons of lithium. The mountains of Mexico's northern border state of Sonora are chock full of the prized lightweight metal that has come to be known as white gold due to its value in the burgeoning EV industry. The reserve covers 234,855 hectares — more than 580,000 acres — in seven municipalities.
Nobody sees the immediate economic prospect more clearly than Sonora Gov. Alfonso Durazo Montaño. He judged the Feb. 18 decree a detonator in his "Sonora Moment" agenda. He likened it to former President Lazaro Cardenas' 1938 nationalization of Mexico's petroleum industry.
This 2023 map outlines in blue the new Mexican lithium reserve in Sonora. The red polygons inside are mining concessions granted by the government to the Chinese company Ganfeng; adjacent areas with red stripes are concessions sought by the same investors. The yellow and yellow striped concessions pertain to the next-largest corporation operating in the reserve, Canada-based Rockland Resources Ltd.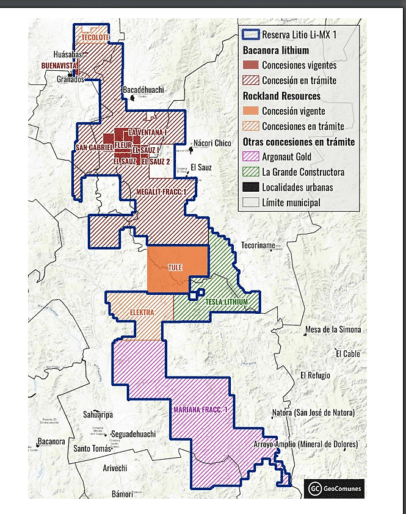 President Andrés Manuel López Obrador, visiting the Sonoran mining town of Bacadéhuachi to sign the decree, remarked, "What we are doing now … is to nationalize lithium so that it cannot be exploited by foreigners, neither by Russia, nor by China nor by the United States. Oil and lithium belong to the nation, to the people of Mexico."
However, a glaring difference between this so-called nationalization and that of the past century is that this one entails no corporate expropriation. Instead of seizing foreign interests, the new parastate LitioMx, decreed by the president to regulate the lithium sector, will work with the current private mining companies to develop the resource. AMLO named Durazo its coordinator.
The move has potential to improve the public's oversight of businesses, such as the branch of the giant Chinese transnational Ganfeng Lithium Group Co. Ltd., which operates at the foremost deposit in Sonora. Yet the scheme by no means advances Mexico's independence from the transnational corporate industrial complex.
Instead, it bears the seemingly indelible mark of global North-South trade dependency on extractivism – affixed with leverage applied in the negotiations of the 2020 U.S. Mexico Canada Agreement.
Tagging lithium as strategic in Mexico invites increased public investment, debt exposure, and socio-environmental conflict, as witnessed in Bolivia, which has more experience in the same adventure. With government holding the reins of lithium development, critics fear evictions and force could be exercised to advance unwelcome mega mining. The best assurance against that would be congressional approval and enforcement of the long-sought General Water Law, which limits private contracts in favor of community water supply.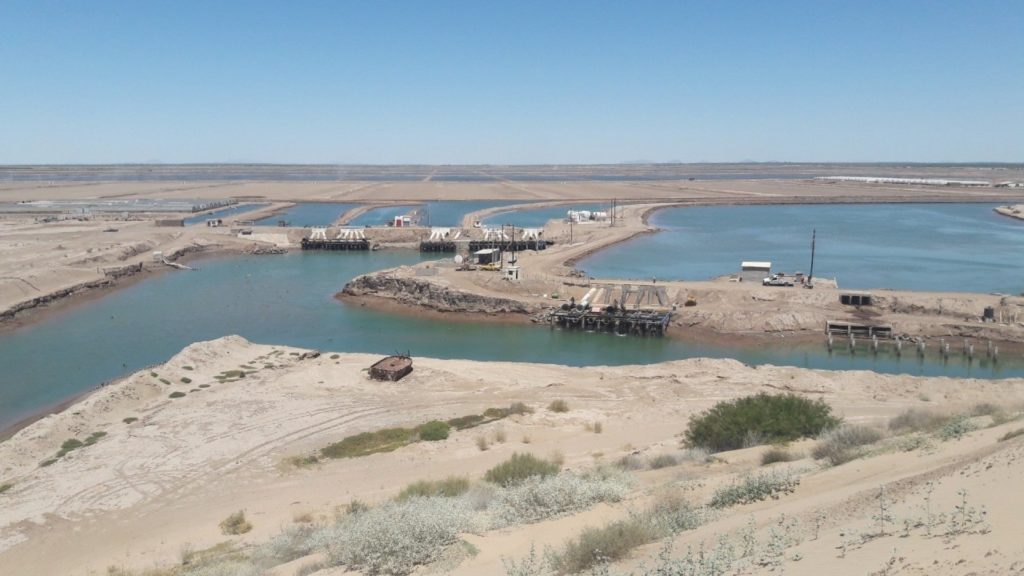 Bottom line, U.S. policy
The villain behind the current scene here is the U.S. eleventh-hour proffer to deal with the climate crisis through a policy largely based on subsidizing proliferation of individual electric passenger cars.
Granted, one-third of U.S. greenhouse warming gases originate in the transportation sector. The simplistic policy solution targets 2035 as the deadline for all new passenger vehicles made and sold domestically to have zero tailpipe emissions. The Environmental Defense Fund estimates that would cut the country's climate pollution by almost 350 million tons annually – the equivalent of removing more than 68 million cars from the roads.
The 2021 Infrastructure Law and the 2022 Inflation Reduction Act subsidize the requirement for electric vehicles that roll off U.S. assembly lines to contain only lithium battery components sourced from the American continent.
The sentence for the near future is writ large. With current energy policy, the White House projects up to 4,000 % more demand over the next several decades "for minerals such as lithium and graphite used in electric vehicle (EV) batteries".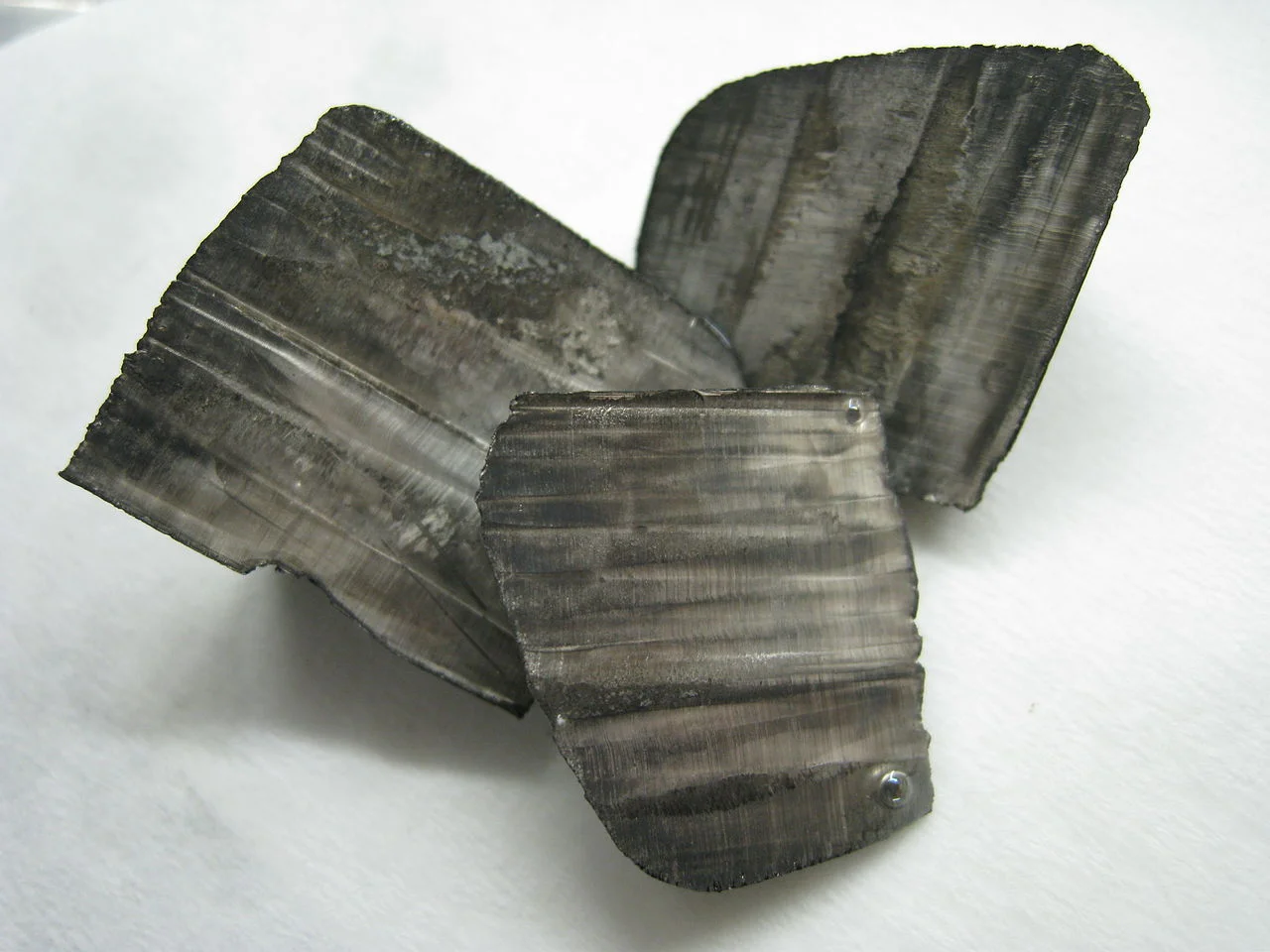 Worldwide, at least 336 new mines for lithium, graphite, nickel, and cobalt will be required to supply the envisioned electric vehicle market by 2035, according to a Benchmark Mineral Intelligence forecast. That's even if robust materials recycling is in place: 384 otherwise. It constitutes a 200-percent increase in mines around the globe, the market analyst says.
It is a recipe for disaster in the natural world, adding to the havoc wrought in the oilfields with more destruction and displacement in the metal mining realm. It doesn't account for all the greenhouse gases from fossil fuel use in mining or all the toxic chemicals and water pollution involved. Not to mention the habitat destruction, biodiversity loss, and above all, cultural disintegration foisted on Indigenous and rural communities.
It portends an ever more car-centric system with related needs for more energy-consuming highway building. It finances the usual stalwart suspects of the automotive, construction, oil, and chemical sectors that have thwarted adoption of clean energy choices for years.
Nonetheless, the future doesn't have to look that way. The alternatives are amply studied.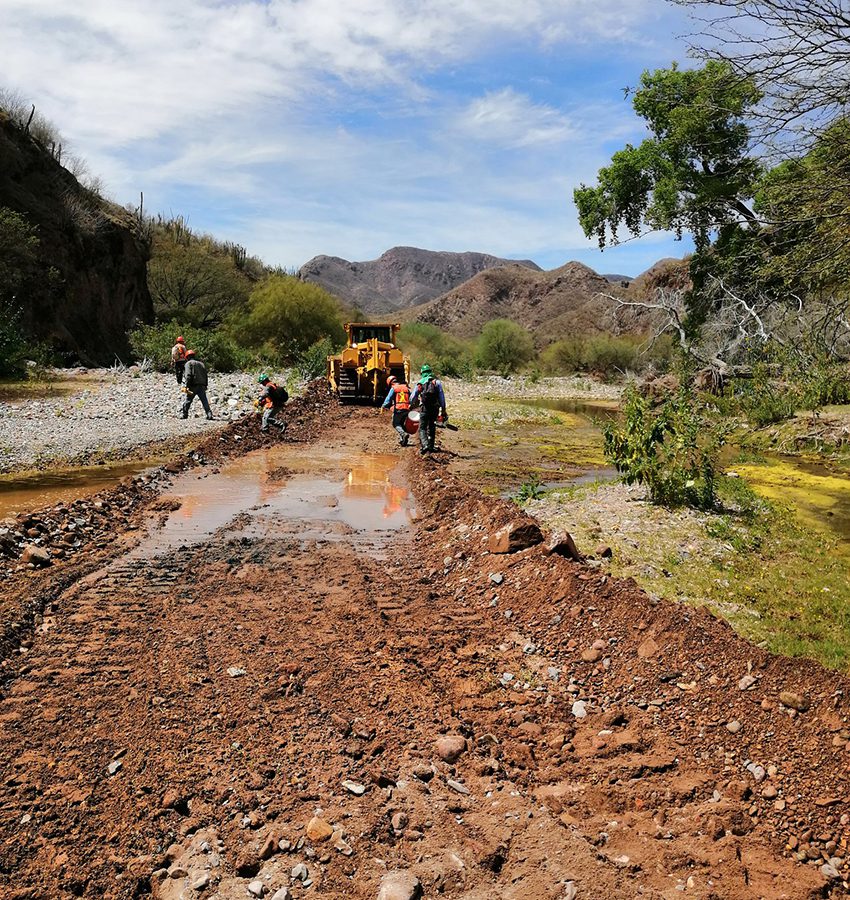 Time to get things straight
"Ultimately, climate, transit and Indigenous justice can be aligned. Doing so requires an ambitious rethink of the energy transition that emphasizes benefits for communities and ecosystems most impacted by the climate crisis," concludes a team of scientists led by award-winning scholar Thea Riofrancos.
"In order to achieve a just future, the movement for climate justice must present a united front against profit-driven extraction," they state in a joint report published by The Climate and Community Project and the University of California, Davis.
Along with a more gradual shift to electric car production, the powers that be must institute a shift away from the ever-larger batteries allowed in passenger vehicle rebate packages. Policy must enforce a decrease in energy consumption by propping up mass public transit systems, as well as infrastructure for light modes of urban transportation, cycling and walking.
The U.S. National Blueprint for Transportation Decarbonization, unveiled in January, detailed some of those possibilities. Alas, it appeared with no purse in hand.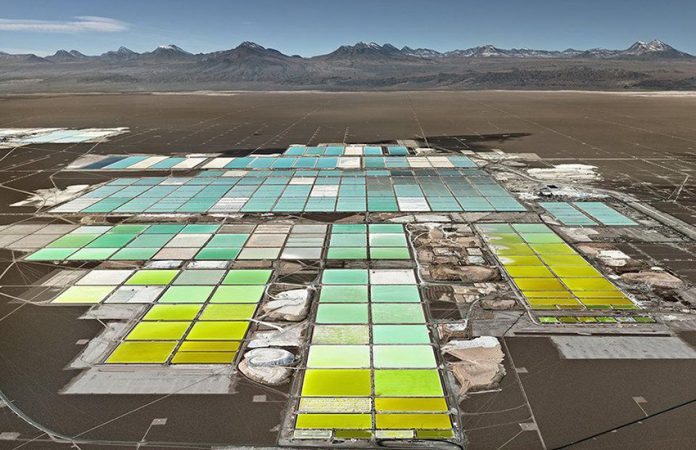 Grassroots, seeking help
The Red Mexicana de Afectados por la Minería, Rema (Mexican Network of Mining Affected People), and Mining Watch Canada are asking you to listen up and take notice. They just released "Lithium Mining In Mexico: Public Interest or Transnational Extractivism?"
The bilingual report encourages you to join in the popular cry for a policy shift away from subsidizing individual car ownership of EVs to a platform of climate crisis management rooted in social justice measures.
"The energy transition being promoted by the economic elite ignores the underlying issues that must be resolved to address the climate crisis, such as a significant reduction in demand for energy and raw materials," the report states. "Among other things, this requires strong investment in collective – not individual – transportation, especially in the richest, most consumption-heavy countries in the world."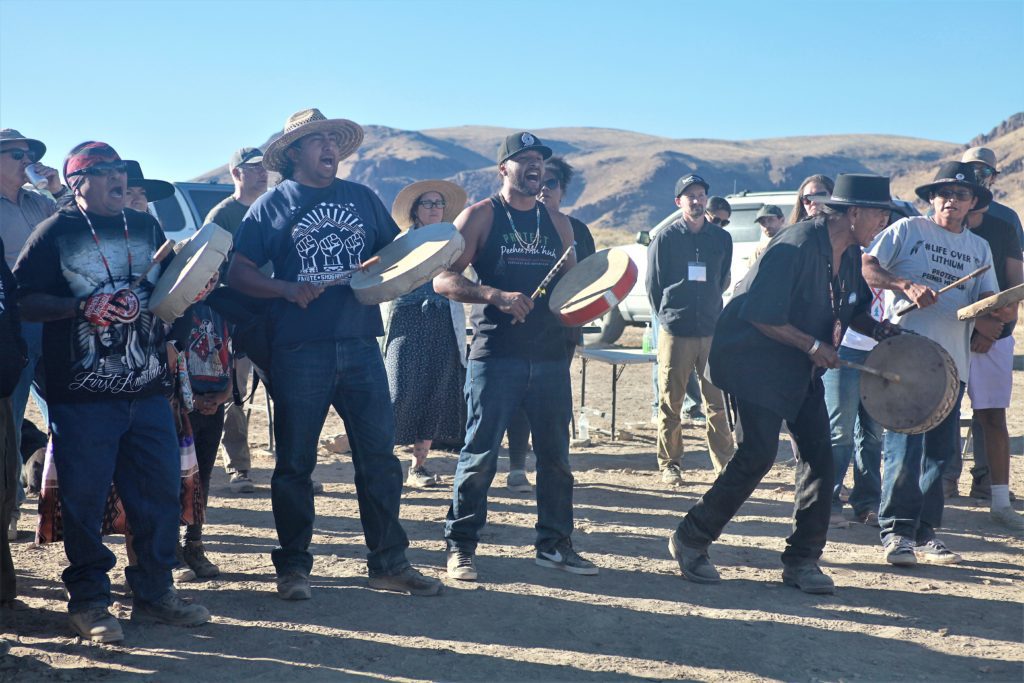 The call is backed by allies such as Earthworks in the United States and Indigenous communities throughout the global South. The UN framework for Human Rights and Environmental Due Diligence, or HREDD, should dictate government energy transition policy, Earthworks advocates.
More than 80 organizations around the world stand with Earthworks in insisting governments adopt and enforce UN guidelines for consultation with Indigenous communities to seek their free, prior, and informed consent, or FPIC, as a condition for mine development and remediation.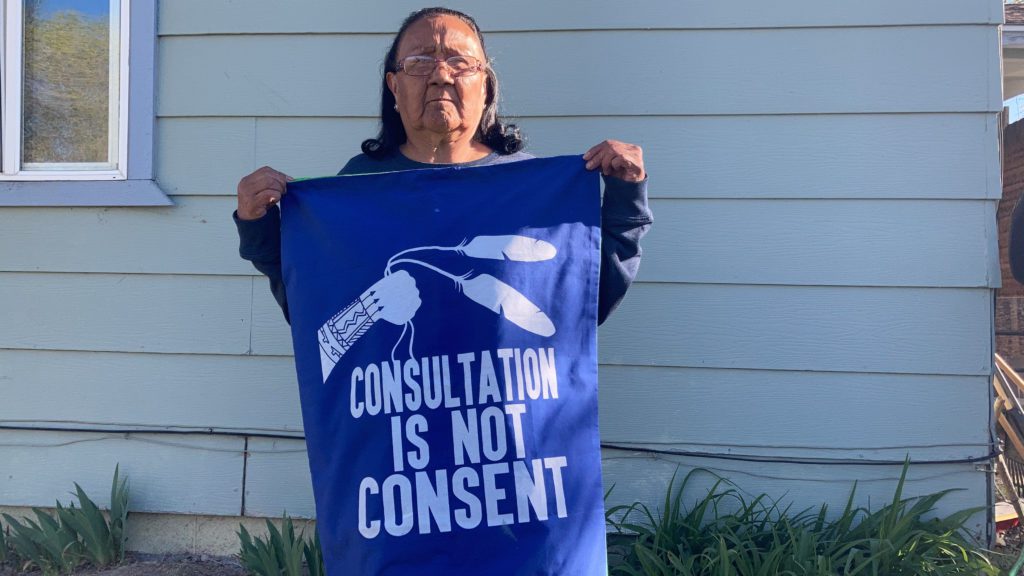 Mines compete for Native ancestral land
Among the key energy-transition metals, the majority of U.S. lithium, nickel, copper, and cobalt reserves are located within 35 miles of Native American reservations. Analyst Samuel Block at the New York-based MSCI finance consultancy warns stakeholders about his findings. The failure to adhere to FPIC means "not only could local cultures be at risk, but investors too," he notes.
Lithium mining without Natives' FPIC in Argentina and Chile's northern desert is a perfect example. Ganfeng Lithium Group Co. Ltd. is a significant player. Colla Native Lesley Muñoz Rivera told the UN 2022 Climate Change Conference the industry is "promoting the destruction and drying up of life in the name of electric cars." Community customs, biodiversity, and subsistence farming are going down the tubes with the water used by the brine extraction process there.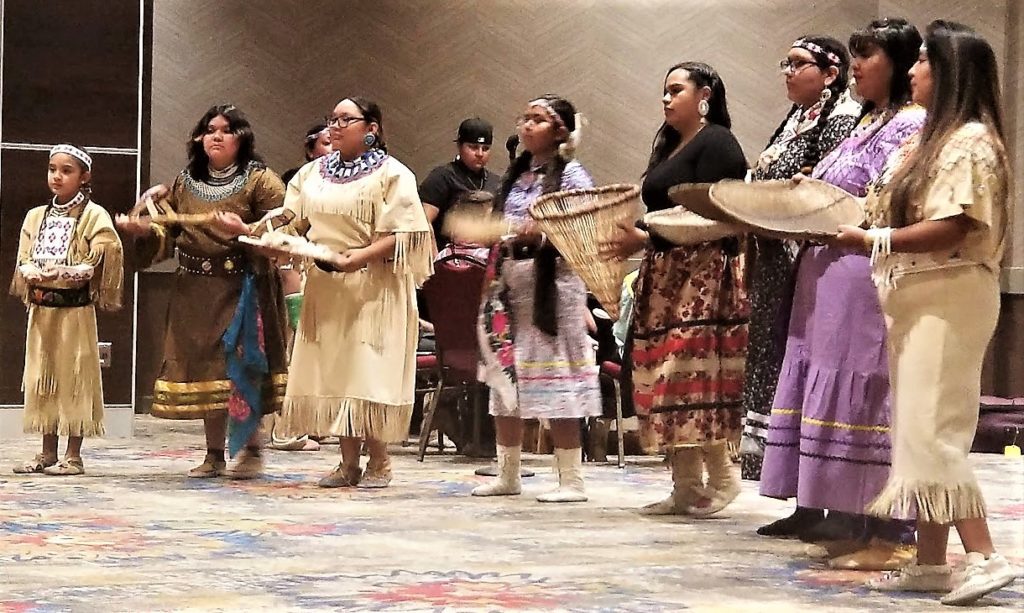 Beside undertaking the Bacanora Sonora Lithium Clay Project, Ganfeng is partners with Lithium Americas Corp. at Nevada state's Thacker Pass lithium mine development. The Canadian mining company is in the process of severing ties with Ganfeng in order to take advantage of the new U.S. policy directive excluding Chinese enjoyment of EV battery market subsidies.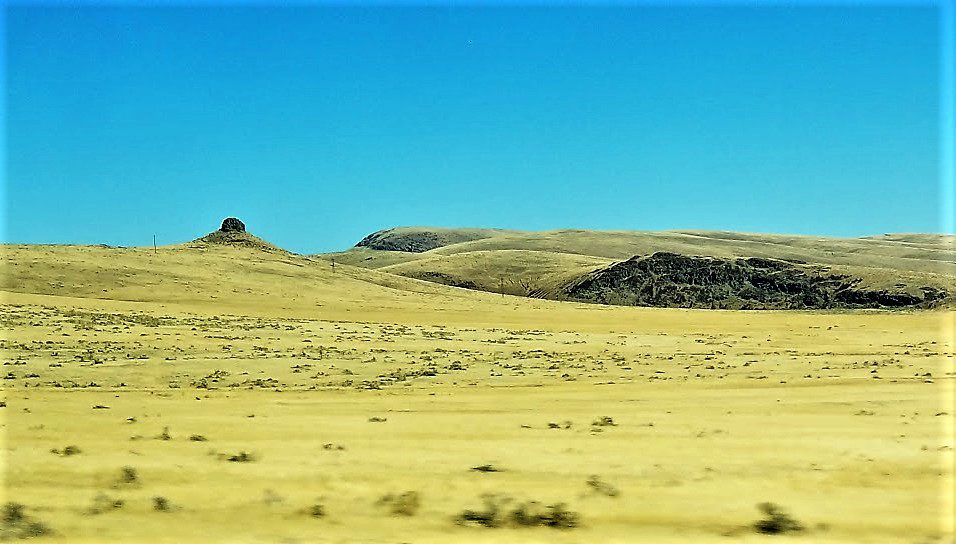 Mega mines divide, conquer communities
How Ganfeng's participation in Sonora's nascent lithium fortune will affect Mexico's bid for U.S. market share and local security remains to be determined. If AMLO succeeds in keeping his promise to turn over no more water to mining companies, that will go a long way toward protecting the natural resource and its defenders. Still, one thing is for sure, the Thacker Pass Mine project has sorely divided the Native community on public lands in the United States – not boding well for Mexico.
Together with environmental watchdog groups, some tribes are suing over the federal government's failure to provide consultation on Lithium Americas Corp.'s permit for "the next large scale lithium mine" at the biggest known U.S. deposit. Opponents note the site they know as Peehee Mu 'huh, or Rotten Moon, not only enfolds ancestral remains of an 1868 Nevada Cavalry massacre, but also is a traditional hunting and gathering area.
Meanwhile one tribe has accepted the company's offer for jobs and training. The governing council of the Fort McDermitt Paiute and Shoshone Tribes' reservation signed a Community Benefits Agreement to establish a company plan for continued collaboration goals.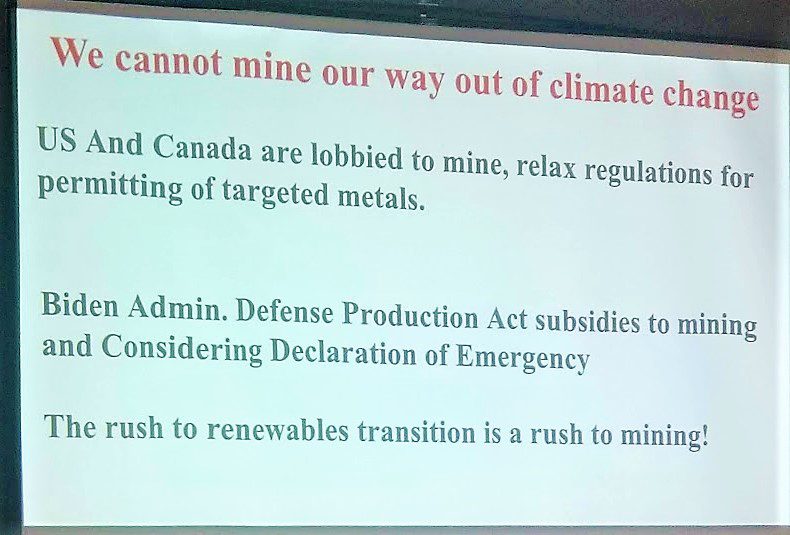 "This mine is pitting tribal members against each other. Tribal nations against tribal nations; family members, lifelong friends and young adults are having to choose a side – for or against the mine — based on the propaganda of economic viability for one of the poorest tribes in Nevada," observed Shelley Harjo, enrolled on that reservation.
Thacker Pass Mine resisters and those in Mexico face another shared threat. Both mines are preparing to test the waters for a technology never used before: extracting lithium from a clay host. The proposals would leave behind massive dumps of wet slag with no foreseeable guarantee possible for protection from chemical runoff.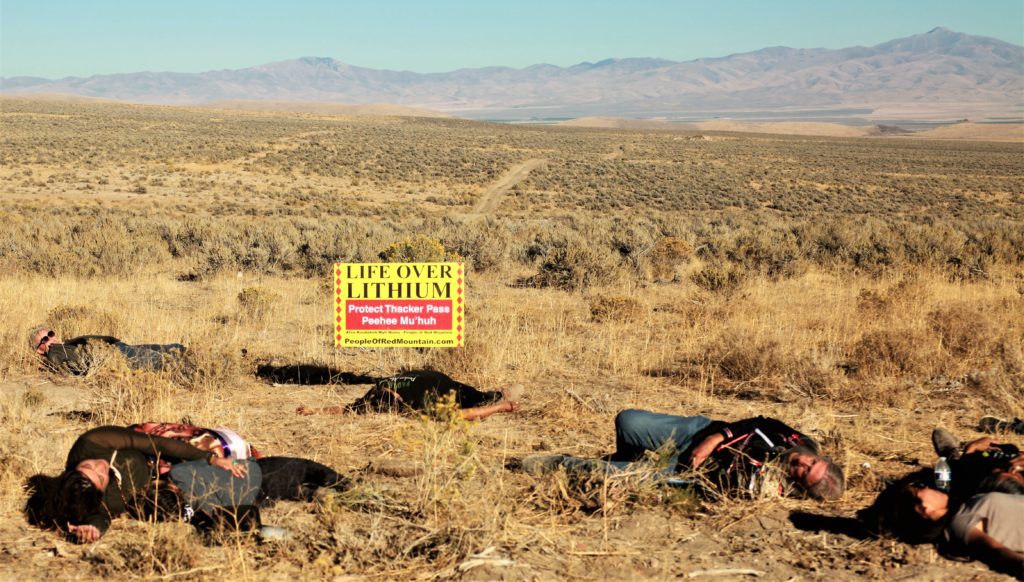 Wiggle room remains
In the Earthworks report "Responsible Sourcing Through Demand Reduction Strategies and Recycling," researchers revealed a potential relief valve for lithium mining-threatened communities. Incentives for recycling could slash electric battery raw material input expectations in 2040 by approximately 25% for lithium, 35% for cobalt and nickel, and 55% for copper, they said.
Scientific advances in alternative battery chemistry provide another hope for alleviating mining pressures, according to the Institution of Mechanical Engineers. Among emerging technologies for reducing lithium content are sodium-ion, solid state, and lithium sulfur batteries. All would be based on minerals, however. Research and development are underway on the potential for an agricultural option in the form of hemp-based batteries.
Clearly these issues need to be considered by policymakers– sooner rather than later.
All photos by Tanya Novikova and Talli Nauman unless otherwise indicated.