Last week we lost a powerful voice in the Water Protector and Climate Justice movements. Joye Braun (Wambli Wiyan Ka'win) of the Cheyenne River Sioux Tribal Nation passed away at her home on Sunday, November 13th. Her untimely death at 53 leaves a void that no one can fill.
Esperanza Project contributing editor Talli Nauman, who as longtime Indian Country correspondent for a variety of publications, recalled a video interview she'd done with Joye that was never publicized, and quickly tracked it down (many thanks to videographer Tanya Novikova). We share that timeless interview with you today, as relevant as it was when it was filmed in front of her tipi at Standing Rock.
Joye was quick to answer the famous call sent out by Standing Rock elder LaDonna Brave Bull Allard and was the first to set up her tipi at the camp, in the snow on April 1. She was a constant presence throughout the encampment and continued until her death as a stalwart in the Climate Justice Movement. Serving as the National Pipeline organizer for the Indigenous Environmental Network, she was IEN's representative on the People Vs Fossil Fuels Coalition.
In this October 2016 interview at Standing Rock with Talli , Joye shares details of those first months of the yearlong spiritual resistance encampment. Camp leaders fired a warning that the Missouri River was in imminent danger from the Dakota Access Pipeline, posing a threat not only to the Oceti Sakowin (Seven Council Fires of the Great Sioux Nation), but to all 18 million people downstream who rely on the river for their water supply. More than 10,000 Indigenous and non-Indigenous people from around the world eventually answered the call, coming to camp at Standing Rock.
Joye was known for her sharp wit and her open defiance of regional law enforcement, an appendage of a government that has betrayed and dispossessed her people for more than a century.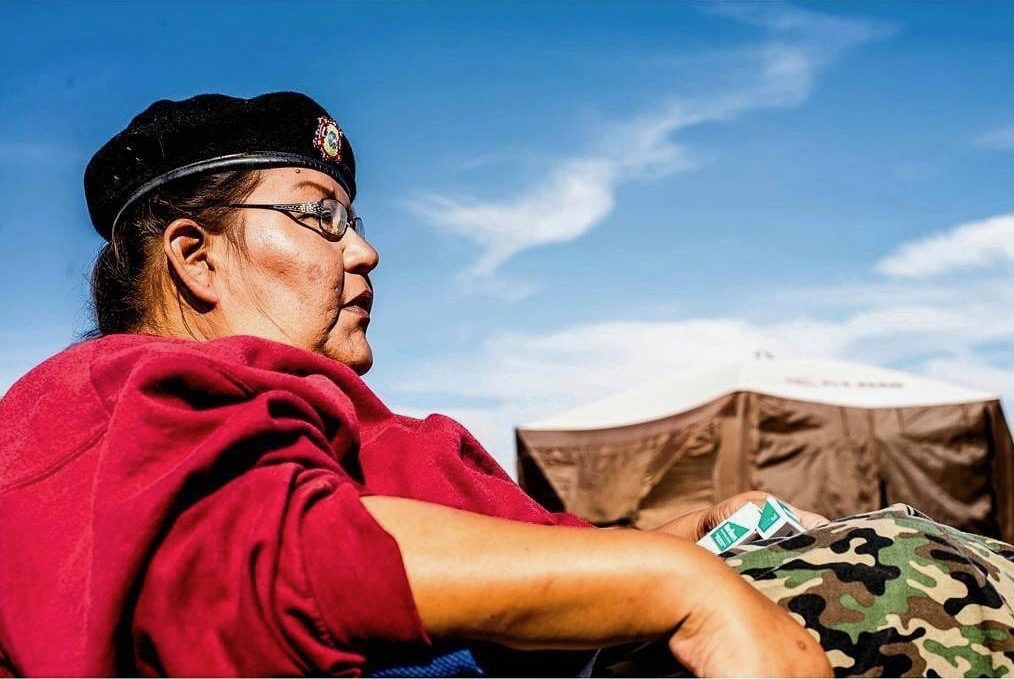 Asked about law enforcement claims that the water protectors were trespassing, Braun drew on the U.S. legacy of Constitutional Article 6 treaty rights violations, calm but firm with her response.
"This is 1851 treaty land. We're not the ones trespassing — they are," she said. "They're the ones that came in and broke the treaties. And as far as I'm concerned, Dakota Access is a terrorist organization. Energy Transfer Partners is a terrorist organization. And Morton County Sheriff's Department and Fargo and Bismarck and everybody else that they have hired for them are just hired goons."
She paused for effect and then chuckled. "I know, I get kind of radical," she said, in her soft grandmother voice.
At a time when the climate crisis is already wreaking havoc across the globe, the Dakota Access Pipeline undermines global climate goals dramatically, enabling the transport of fossil fuels that will have the emissions output potential of 15 new coal fired plants, said Joye.
"We need to be looking at, how do we get away from fossil fuels? How do we transition justly to renewables?" she said. "And you know, I'm not against energy workers. We absolutely need our energy workers. We need to help them to move into just transitions, into renewable energy. And everything that oil is used for, from our cars to the plastics in the medical field, everything can be made with something else. But you can't do that with water. There's no substitute for water."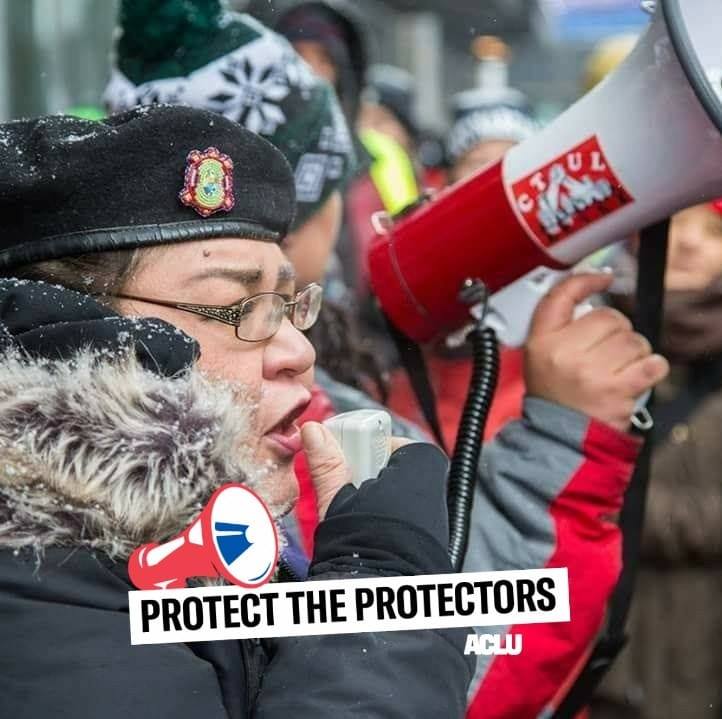 Braun spoke of the historic nature of the gathering, bringing together the chiefs of all of the Seven Council Fires for the first time since the Battle of the Greasy Grass (known to non-Indigenous America as "Custer's Last Stand." She marveled at the overwhelming response from Indigenous peoples from around the world: from Mexico, from South and Central America, from New Zealand, Australia and Africa, with around 8,000 people coming to camp alongside them over that Labor Day weekend.
"This truly is Indigenous rising all across the world. Indigenous people are targeted. We're targeted by extractive industries. We're targeted by oil, we're targeted by coal, we're targeted by rare earth minerals," she said. "They target us because they think that we're already forgotten peoples, but we're not forgotten. In the 500 years plus since colonialism has happened, we are standing up and saying, we're still here. We're still alive. We're growing. We're more empowered than we have ever been before. And enough is enough."

Her passing filled the social media networks with grief but also with profound gratitude and admiration for what Braun had been able to accomplish in her 53 years.
"Joye was a force to be reckoned with, but to those who knew her well, her heart was as big as Turtle Island and she would give her last meal or pair of moccasins to those in need," said Kandi White, Indigenous Environmental Network Programs Director and friend, in an IEN news release. "Her advice and counsel was sought by many, she could always be counted on to speak the truth and she pulled no punches. For this, and so much more, she was respected by colleagues and adversaries alike. Joye is/was the epitome of a Modern Day Warrior. We will continue the work she was dedicated to in her honor; just as she would expect us to. Our sister will be greatly missed."
See the video, filmed on location by Tanya Novikova, for a glimpse of a historic moment in time through the eyes of a woman who has earned her place in history.