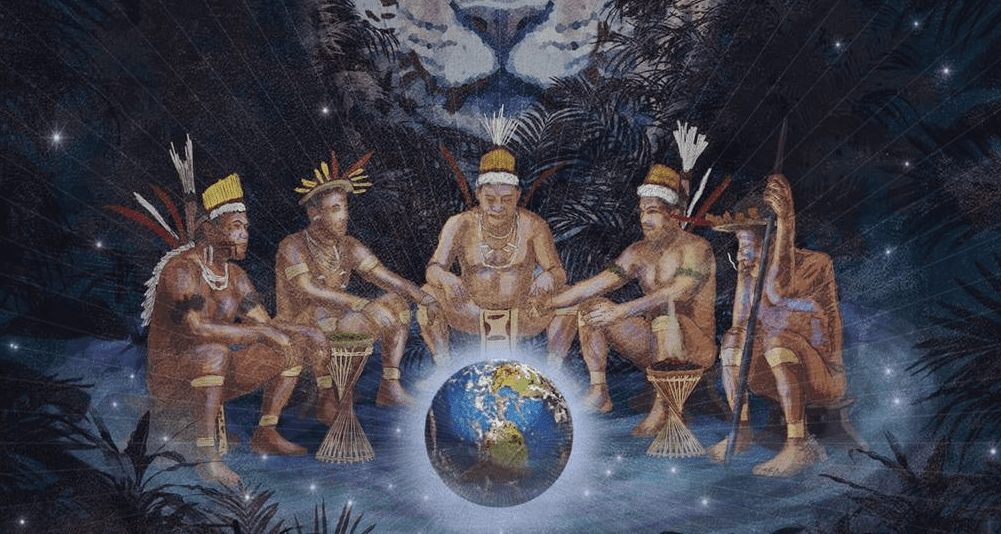 When #StayAtHome mandates began rolling out across the globe, Mexican media producer and activist Iván Sawyer García began getting inquiries from friends and readers: Do you have any recommendations for indigenous films we can watch while we are sheltering in place? As a matter of fact he did — as founder of the bilingual collaborative documentary and multimedia lab Voices of Amerikua, indigenous films and media projects are his life.
Para leer este artículo en español, vea aquí.

Those requests gave him an idea. He pulled together dozens of films from his own archives, and began reaching out to filmmakers to ask permissions to include theirs as well, and the 100+ entry Voices of Amerikua Indigenous Film Library was born. The project has been a huge success, beginning with the first weekend, when the internationally acclaimed "Huicholes: The Last Peyote Guardians" was offered for free and drew more than 30,000 views. We invited Iván to share a few of his favorites, and here's what he came up with.
An invisible enemy has paralyzed the world and left us immersed in a long pause. We can either complain or take advantage of this precious time to reflect on our walk and on the place we occupy in this network of life that we call Planet Earth.
From Voices of Amerikua we stand in solidarity with you in your isolation and introspection and we have created for you an archive of more than 100 documentaries, films and music videos that portray the indigenous peoples of North, Central and South America. We want to share them with you so that the word and the struggles of our peoples inspire you and accompany you during this confinement that we hope will be the preamble to a collective metamorphosis towards a planetary consciousness.
Are you tired of Netflix? Are you interested in the culture and knowledge of indigenous peoples? At Voices of Amerikua you can find a variety of content that will expand your mind, extend your horizons and connect you with your roots.
Access the library HERE.
Here are some of our top recommendations.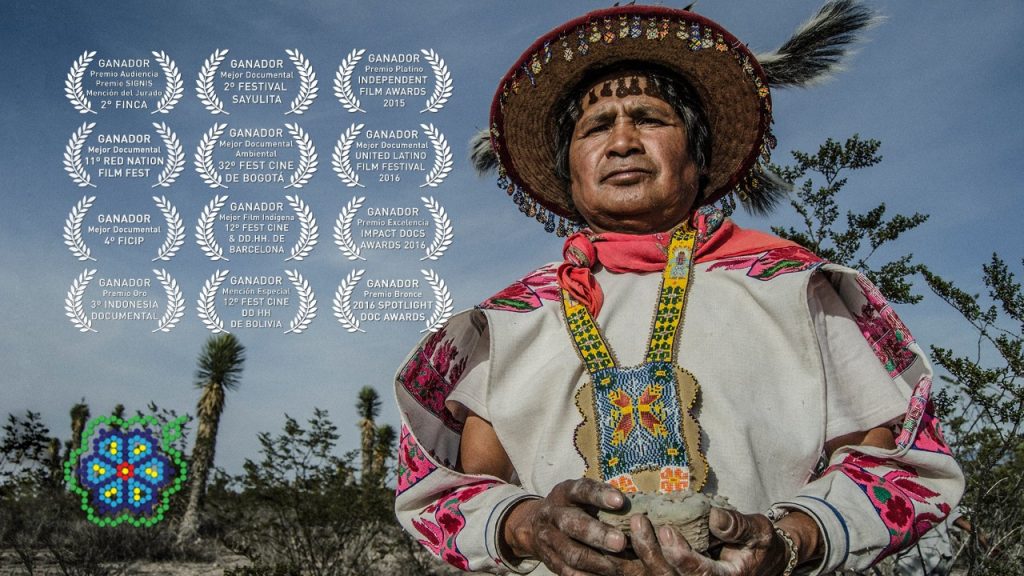 No. 1: Huicholes, the Last Peyote Guardians (Mexico)
Documentary about the struggle of the Wixárika (Huichol) people of Mexico to save Wirikuta, their most sacred territory and the land of the peyote, the traditional medicine that keeps alive the knowledge of this iconic culture of Mexico. When they learned that these ancestral lands were under threat by transnational mining companies, Wixárika leaders issued a call to civil society to support their fight for territorial and cultural survival, and so the drama begins.
Directed and produced by Hernán Vílchez, cofounder of the Esperanza Project Foundation and Esperanza Project Film & TV, and co-produced by Paola Stefani, the film has won a dozen awards. It is currently available for rent throughout the English-speaking world and is free in Latin America. The team made the film available for free worldwide during the month of April as an offering for the global Covid-19 quarantine; in the first weekend of its release it attracted more than 30,000 views.
Read more about Huicholes: The Last Peyote Guardians here.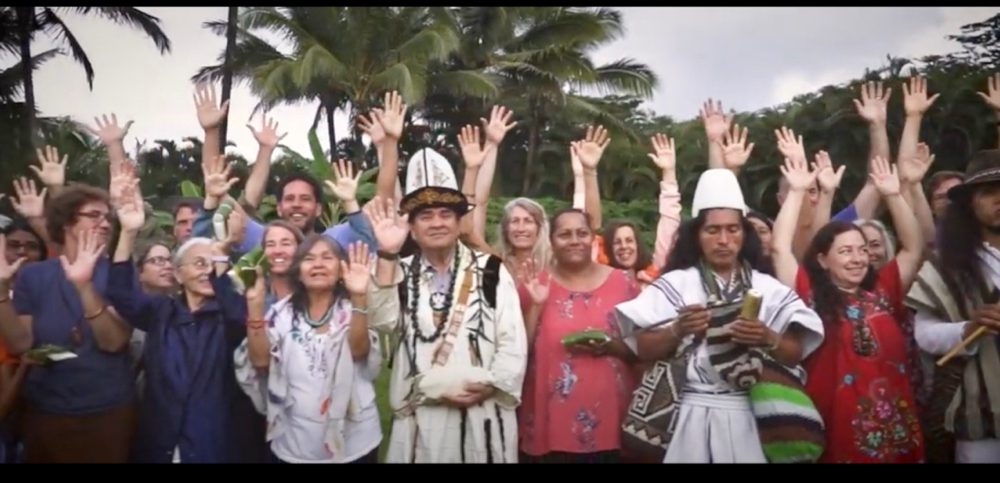 No. 2: Wisdom Weavers of the World (New Release!)
As humanity stands at a crossroads, 13 Indigenous Elders from diverse cultures around the globe gather in Hawai'i to discuss the state of the world, inviting the filming of their councils and ceremonies to co-create a message for humankind. This film is a gateway into the ongoing connection between these Indigenous Elders and people around the world. To join the global family following the wisdom of these elders and to join them for virtual gatherings — talking circles, wisdom sharing with Elders and other inspirational content, future films and videos, and collaborations with organizations of like mind and heart, sign up for their newsletter on their website www.wisdomweavers.world.
"Wisdom Weavers of the World" is produced by Academy and Emmy Award Winning Producer, Jeffrey D Brown – Medicine Wheel Films. Filmed and edited by Daniel "El Suchi" Garcia with support from extended film crew.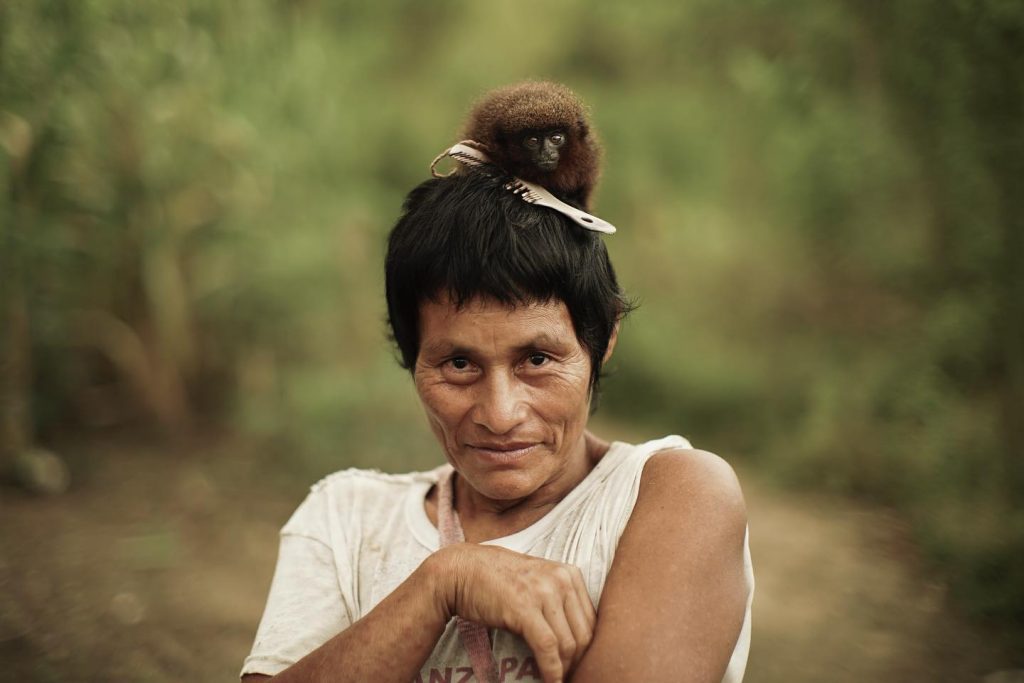 No. 3: Pachakuti.The Golden Path (Peru)
Disillusioned after two years of living in the urban world, Arnold Silva remembers the stories told to him by his grandfather, a great leader of the Machiguenga people, about the great importance of maintaining balance with the jungle. The film follows his return to the jungle to follow a calling and continue the work of his grandfather.
Directed by Reed Rickert and co-produced with Anna Fishkin, it narrates Arnold's return to his native community in the Peruvian Amazon after living in the urban world. This is his latest production, presented by NatGeo WILD, winner of the award for best short film, in association with Modern Maya Media.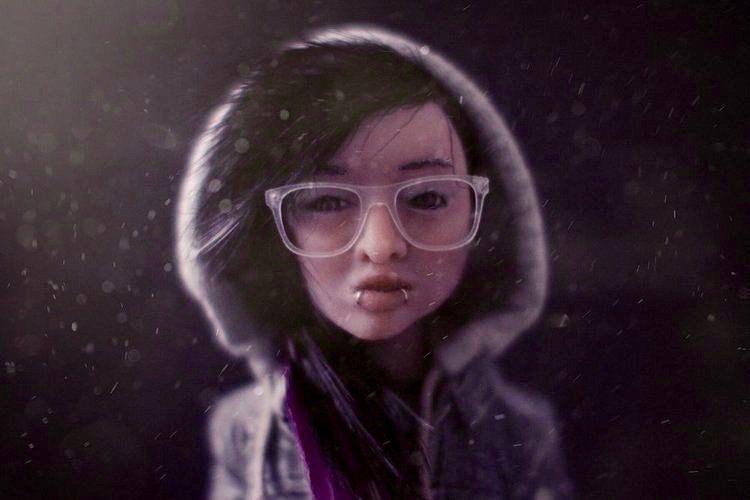 No. 4 – Biidaaban- The Dawn Comes (Canada)
Biidaaban, a young Anishinaabe gender non-binary person that can see through multiple dimensions while existing and moving in their present time and space. Biidaaban is sometimes accompanied by their shape-shifter friend Sabe (Sasquatch). Ghost Caribou, Ghost Wolf and ancestors are also embedded within the story, but only Biidaaban can see them. They act as reminders of what exists in this space and provide lessons about honesty, humility and working for the people.
The Canadian Broadcasting Corp. called the unusual stop-motion film, by acclaimed director Amanda Strong, "a work of both stunning beauty and incredible technical achievement."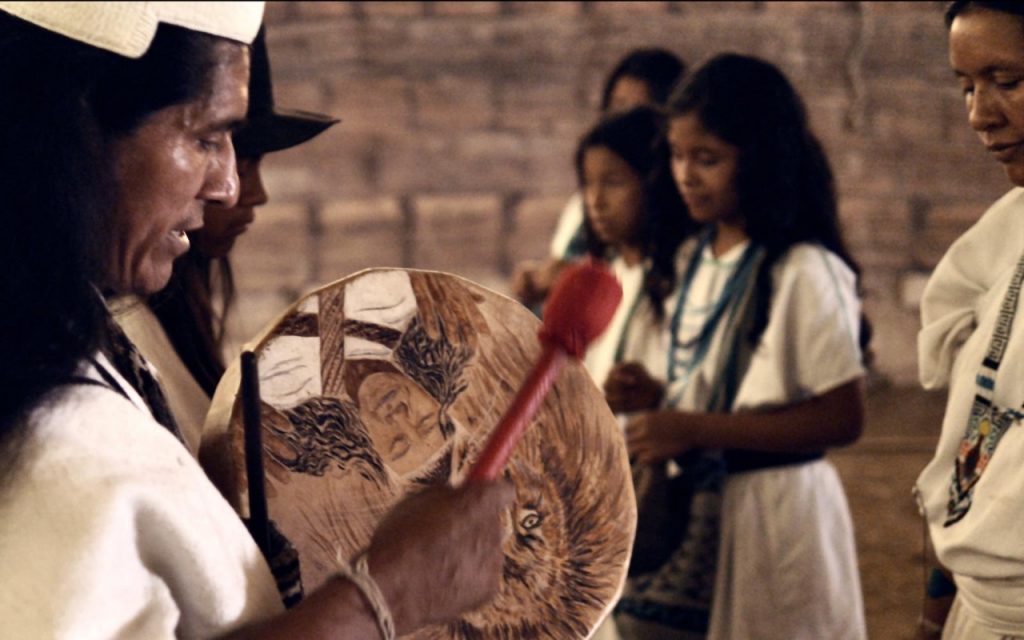 No. 5: Mamo Lorenzo Izquierdo and CAAENOCANM invite the Integration of the Original Peoples (Colombia)
In 2016, an unprecedented meeting was held in Sasaima, Colombia, where 60 representatives of different tribes and 120 elders came together for the first time. In this meeting, the importance, the necessity, and the urgency to create an alliance between indigenous groups of Colombia and the world was established.
The goal of this alliance is to strengthen, safeguard and recover their ancestral knowledge and to gain recognition on the authority that they have as protectors of the environment. With this purpose, they created a representative organisation called CAAENOCANM, Confederation of Ancestral Authorities of the Original Nations from Colombia, Native America. Together with the Arhuaco Mamo Lorenzo Seuny Izquierdo and other elders, the film undertakes a journey to document and stimulate the dialogue between different ethnicities in Colombia while supporting the growth and expansion of the Confederation.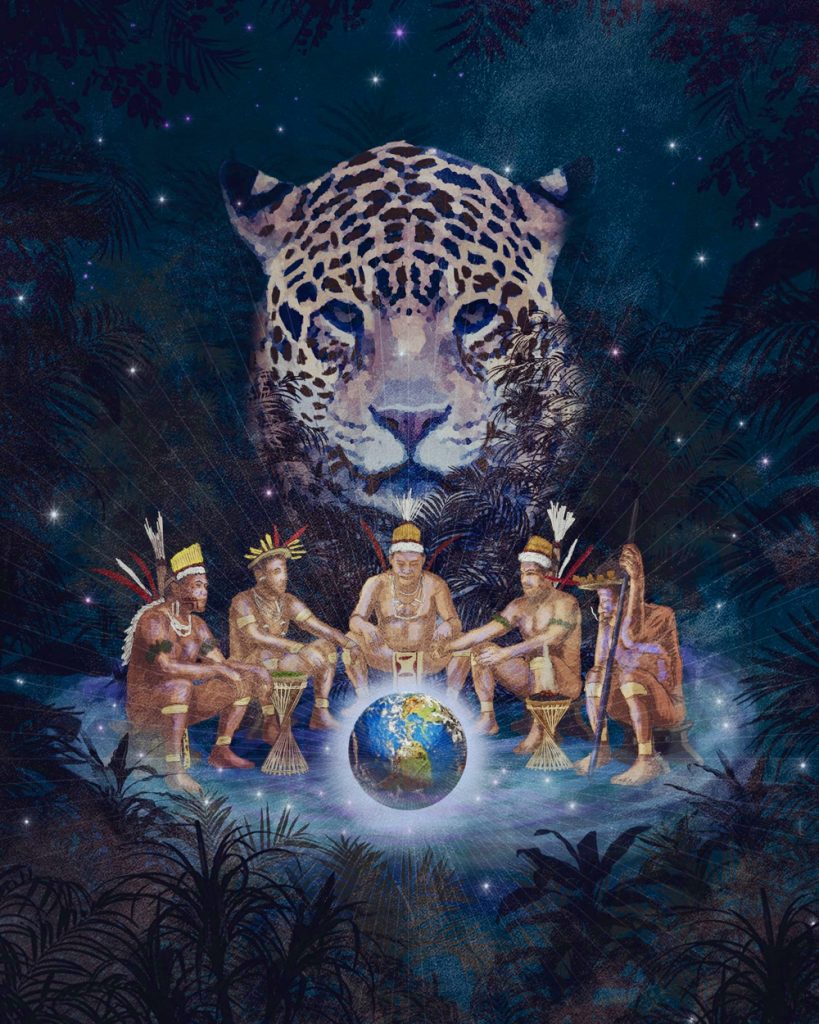 From our blog: Good news has come from the jungle from the Yuruparí nation.
This year, the fear, confusion, anguish, courage, bravery and many other human feelings that the inhabitants of the entire world are experiencing have reached the ears of the inhabitants of that area of ​​the Amazon. The COVID19 virus is advancing and people in the jungle are always thinking about the future and prevention. Faced with such a powerful 'enemy' as this virus, the sacred ritual of Yuruparí stands as a powerful tool that can help indigenous people face the fearsome eventualities that may arise when the pandemic reaches this corner of the Amazon.

Read the full story HERE.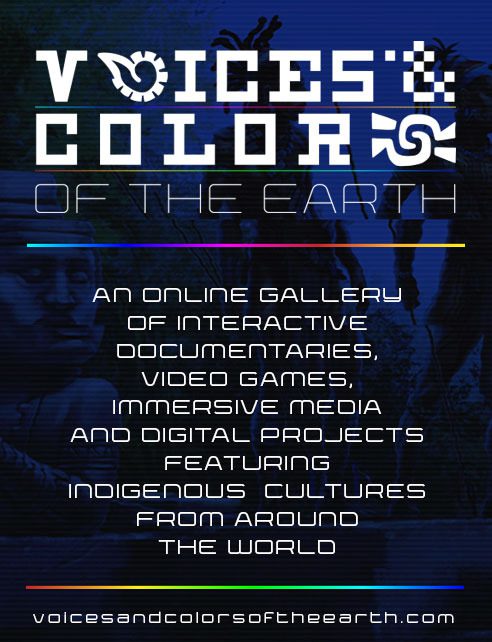 And as if all of this wasn't enough, we would like to present Voices of and Colors of the Earth, a web repository with games, interactive maps, web documents that explore the cosmovision of different cultures from around the world accessible to all ages in these times of staying at home.
Discover the Voices and Colors of the Earth at : voicesandcolorsoftheearth.com
How You Can Help During the Covid-19 Crisis
Many people write to us asking how they can help indigenous communities during the COVID-19 crisis, so here we share a selection of campaigns and fundraisers you can support !
Urgent Support for Comcaac Community for Coronavirus Pandemic. Find out more HERE
Support Huwã Karu Yuxibu Center, Acre, Brazil Find out more HERE
Huni Kuin People COVID-19 Relief Fund. Find out more HERE
Land is Sacred: Stand With the Mashpee Wampanoag Tribe. Sign Petition HERE
Voices of Amerikua Featured on One Forest Forum
Join One Forest and Voices of Amerikua as we gather experts in Amazonian science, NGO leaders, and indigenous representatives in a panel discussion to better understand the current crisis in the Amazon region and raise money for the Amazon Emergency Fund for Covid-19 relief. The Amazon Action Forum is a platform to share knowledge and connect with direct avenues of change to support the Amazon forest and its people.
Streamed on One Forest Facebook page and more, stay tuned!
Iván Sawyer García is a media producer, environmental activist and educator. He is the founder of Voices of Amerikua, a collaborative documentary and multimedia lab featuring Indigenous communities of North, Central and South America and their efforts to protect their culture, land and rights using impact campaigns, social media, and documentary films.
Voices of Amerikua works with musicians, media creators and the communities themselves to share and produce stories and media that express the reality of the critical environmental and human rights issues different communities are facing, in this region of the planet today. The term "Amerikua" is an ancient Mayan name for the American continent – also known as Turtle Island – and meaning "place of the Four Winds."
Biidaaban CAAENOCANM Daniel "El Suchi" Garcia Hernan Vilchez Huicholes: The Last Peyote Guardians Indigenous film indigenous video games Jeffrey D Brown Mamo Lorenzo Pachakuti Reed Rickert Voices and Colors of the Earth Voices of Amerikua Wisdom Weavers of the World