At the dawn of 2019, thousands of Latin American asylum seekers huddle in tent cities along our southern borders, having risked their lives for the hope of a better future for their families. Thousands of children languish in concentration camps and detention centers scattered around the country, their parents unable to claim them. Americans wonder what went wrong, and what to do about it.
A decade ago, today, The Esperanza Project was delving into the roots of this crisis before it emerged into the public eye. That's why we feel it's important to reflect back on the very first post published on this platform in 2009: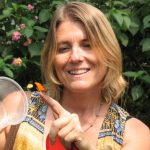 "Many of you know I am currently in the process of gearing up for a year-long journey with a mission: to raise the visibility of the unsung heroes of Latin America's environmental movements.  In the process I hope to build a well of creative ideas and inspiration through the new web portal I'm designing, a networking tool for the groups themselves and a sharp contradiction to the sense of hopelessness and cynicism about the future that has enveloped much of our population. I'm calling it The Esperanza Project, named for the Spanish word for hope."
The Esperanza Project began as a platform to honor the work of those people, as a space to share the interviews, insights and discoveries of a singular journey through the Americas in 2010 by founder Tracy L. Barnett.
Since then, it's grown into so much more: a nonprofit organization promoting environmental, indigenous rights and social justice education throughout the Americas, and a far-flung network of multimedia communicators and a magazine giving voice to creative writers, photographers and videographers addressing these issues in inspiring ways. Themes range from ecovillages and permaculture initiatives to hydroelectric dams and ecotourism to indigenous rights and climate change.
Our journey southward ended up revealing so many answers to those questions — and so many creative and committed people already actively engaged in generating and manifesting solutions.
Already with collaborators from the United States to Argentina, and from Mexico to Australia, we are looking to expand our offerings this year to include more voices, to experiment with different forms of expression and to cover more issues than ever before.
2018 was an important year for us on so many levels. Here are just a few of the achievements of our hardworking team:
Cuando los cuerpos hablan / When bodies talk – Trailer from Kabopro Films on Vimeo.
Hernán's work continues on The Guardians film series, which is being promoted along with four other powerful film series by our partner in film markets and among online and cable networks by our partner distributor Tsunum.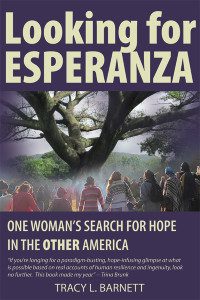 Finally, the result of a decade of labor, the book resulting from that 2010 journey through the Americas is now finished. Tracy L. Barnett's environmental travel memoir, Looking for Esperanza: One Woman's Search for Hope in the Other America, is now complete and the process has begun to find the right publisher. We will be forming a launch team to help support the rollout of this book in a way that will honor the many unsung heroes who shared their stories, and we would love to hear from those of you who would like to participate.
Meanwhile, while independent journalism is a labor of love, it is not free. Your contribution helps in so many ways, from translation to web design to travel expenses on important stories. Our volunteer staff gives their time and even their funds from the heart, but a little buy-in from you validates our work and helps us carve out the space to do so much more.
We invite you to participate in the co-creation of journalism centered on life, and on those who are building a better future for all human and non-human inhabitants of this planet. Find out how you can volunteer your time to be a part of it here. And please make your tax-deductible contribution to The Esperanza Project right here.