It's been nearly three weeks since I left the suffocating conditions of a Mexican heat wave to land right in the middle of another one in Missouri. This one was a little cooler — 94 degrees instead of 98. Along with the Southwestern US, Mexico is suffering a brutal heat wave — but with a difference. Almost nobody has air conditioning.
Until recently, it hasn't been needed in most of the country. For as long as anyone could remember, my home city of Guadalajara was the City of Eternal Spring — when it really started to get hot, in late May, the rains would come and cool everything down, and summers were fresh and cool, with nightly rains and luminous dawns.
But the rains started coming later and later, and the temperatures became hotter and hotter. This year, according to the forecast, relief is probably not coming until the end of June. And now the experts are predicting another heat wave in July…. it's unheard of. Climate change, magnified by the incoming El Niño phenomenon, is being cited as the culprit.
Para leer este artículo en Español haz click AQUÍ

Guadalajara is far from unique. Throughout Mexico, in 30 of the country's 32 states, brutal temperatures and drought are killing people — an estimated 8 have died due to heat stroke or heat exposure, according to one report I read. In the countryside it is time to plant, but with no rains, the crops will not grow.
My neighbors are typical Mexicans in not complaining — but that doesn't mean they sit quietly in their misery. No, in true form, they respond with creativity, with great humor and with great love. And above all, they respond with profound spiritual depth and powerful resilience.
Of course there is an abundance of funny memes that aim to take the edge off the situation with humor. "This heat has made me reflect that I'm not going to survive in Hell, so I need to change," says one. "When you open your window to get some fresh air…." says another, featuring a man reaching for the window —only to be met with a blast from a furnace and turned into a charred skeleton. And there's the one called, "Mood nowadays…." with a polar bear climbing into the fridge and closing the door behind him. In another, a stick figure girl simply pulls at her pigtails and says "Aaaaaaaaaaaa……"
My intrepid fellow danzantes in Kuetzpalkalli — the prehispanic dance circle I belong to back in my Guadalajara life — held a dance ceremony for the solstice, as they always do for each of the four seasons, a prayer in movement under the blazing sun in the plaza in front of my house. I was not there to let them come into my house as I usually do and refresh themselves and rest. There were no complaints — just words of encouragement, pleas to arrive early so they could finish early, and one funny meme: the weatherman on TV displaying a frightening forecast, to which someone added the comment: "It's been nice knowing you. Tomorrow we're all going to be chicarrones (fried pork rinds)." (During or after the ceremony?, one dancer quipped. During, retorted Abuela Ana Lucía, if you all don't show up early.)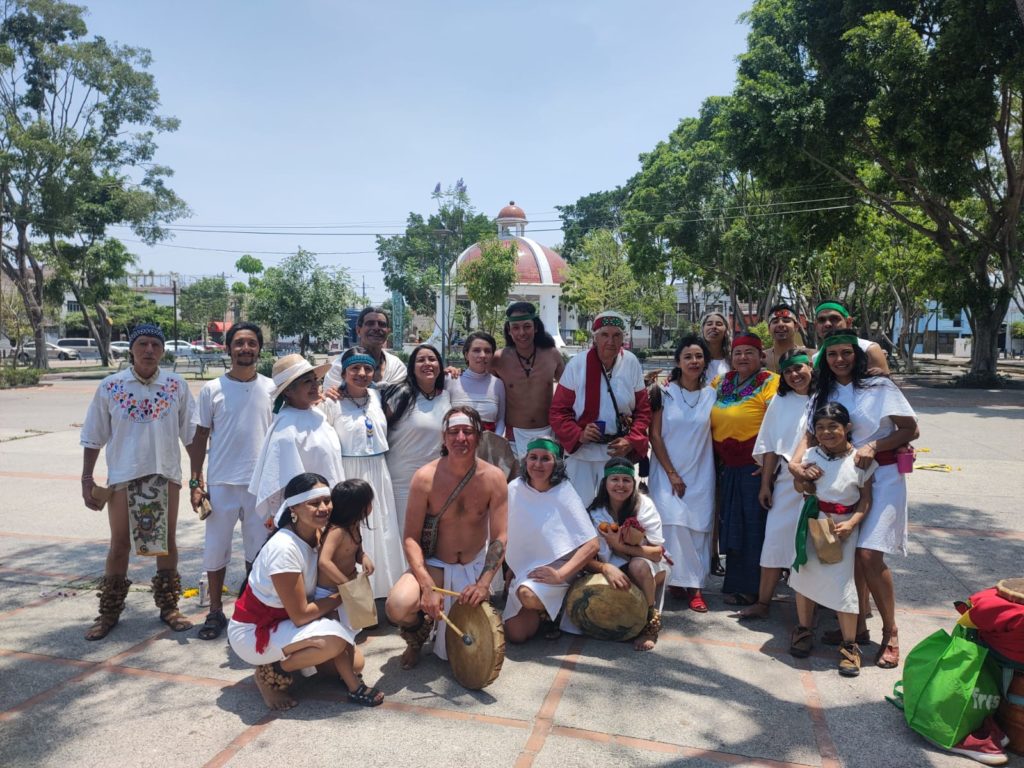 As I was researching this piece, a beautiful and powerful response to the drought came through to me. It's the Rain Petition for the Renovation of the World, a pilgrimage by the Indigenous Wixarika people to their sacred desert of Wirikuta, and a call to syncronized prayer tomorrow, June 23. Joining them in the call are the Committe for the Defense of the Land and Territory of Catorce, and Sincronía Wirikuta, a network led by beautiful and powerful women in support of the Wixarika people and this sacred place.
People from around the world are being invited to create their own altars and join their prayers for the rain and the renovation of the world, creating a powerful visualization that can help attract the rain. If you would like to know more about that first event, see our coverage in The Esperanza Project.
Last night the women of Sincronía Wirikuta did an Instagram Live and the comments of Dr. Luna Leyva Ramirez really hit home for me.
She was speaking with a 7-year-old child about the drought and the climate change and the child wisely responded, "I know what's wrong with the world. We have forgotten to connect ourseves with the elements, to the fire, to the water, to the Earth."
Speaking from Tepoztlan, Mexico, Dr. Luna could have been speaking from anyplace in the modern world; she lamented the way we start connecting our children with iPads instead of the stars and the Earth. This heat wave is a wakeup call to reconnect ourselves with the elements, she said, and to shift our vibration to one that honors the Earth with everything we do; to remain in awe and gratitude for the work of wonder that Creation lays out for us every single day.
On the night of the 23rd, the Wixarika shamans or mara'akame will be joining together on the sacred mountain at the heart of Wirikuta — the Cerro del Quemado, Birthplace of the Sun — in prayer. And they are inviting us to join them, amplifying the energy from every corner of the globe.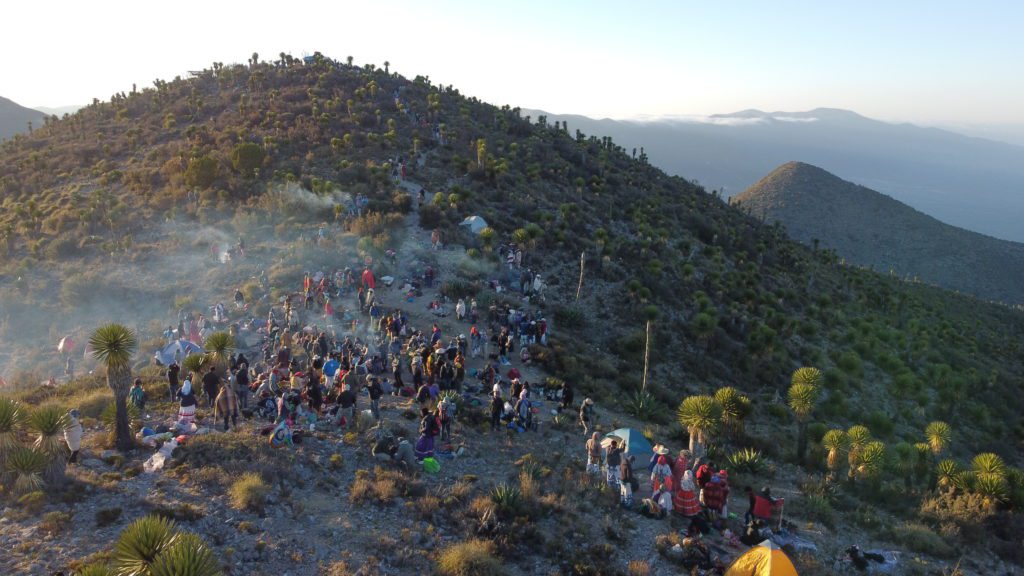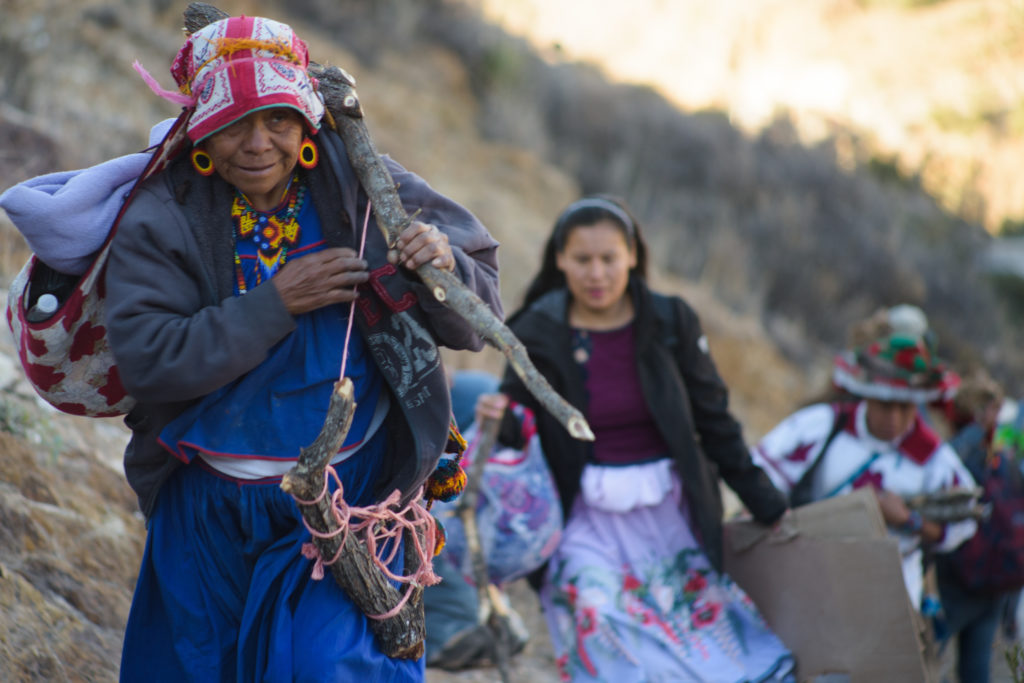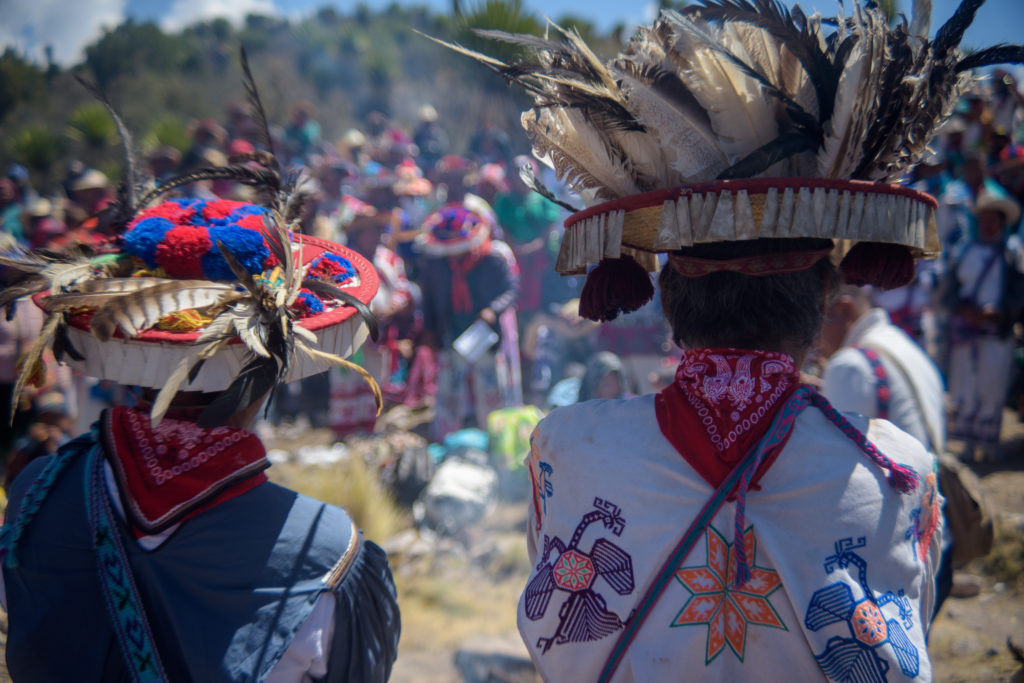 "Each human being has the power to awaken consciousness, beginning with our own — our connection with Mother Father God, or the Universe — to join ourseves with the vibration of the Earth and the cosmos, creating a quantum awakening," said Dr. Luna. "This vibration will send a wave of awakening around the world."
This is one of many movements that are building networks to raise human consciousness, but the most important thing right now is for each of us to work on our own vibration, she said. "Remember that each of us is creating our own altar of prayer wherever we are."
"Each of us must believe in our capacity to regenerate life on this planet. We can be like a lifespring of love. And while we can connect with the elements in our world, we also need to remember that we have all these elements inside us: the earth, the fire, the air, the water — and we can connect with those elements and ask for the rain. We can ask in a form that is balanced: for water in Wirikuta and water for the whole planet, so we can continue existing here, so that it lights up the hearts of others. This is our house, and nobody can clean it but us."
We are all invited to create an altar, take a photo or make a video, and share it within your own networks and also with Sincronía Wirikuta (on Facebook or Instagram) or via email at altaresespejo@gmail.com. Learn more about how to create your own mirror altar, what others are doing and saying, and how you can support by following either of those pages and/or this link: https://linkr.bio/sincroniawirikuta
You can also support the Wixárika pilgrimage and Petition for Rain and the Renovation of World by sending a PayPal contribution to https://www.paypal.com/paypalme/FundacionAncestral and sending a note to ofrendawirikuta@gmail.com.