Dear wonderful Esperanza Project community,
First of all a huge shout-out and thank you to those who joined our "Esperanza is the Antidote" program last night; it was even better and more impressive than I had anticipated. The two-hour mini conference included creative initiatives to keep activism going during the pandemic; drawing on our Inner Ecology and spiritual resources to strengthen our bodies and spirits; citizen responses to the border crisis, and much more. And if you needed even more to bulld up your resiliency reserves, our activists, filmmakers and writers shared some thoughtful perspectives on what gives them hope. The gathering was recorded in its entirety and we will share it with you pending post-production, along with excerpts and highlights and introductions to the wonderful people we highlighted — just a tiny sampling of our many outstanding collaborators, but an important first step into the unknown territory of live streaming.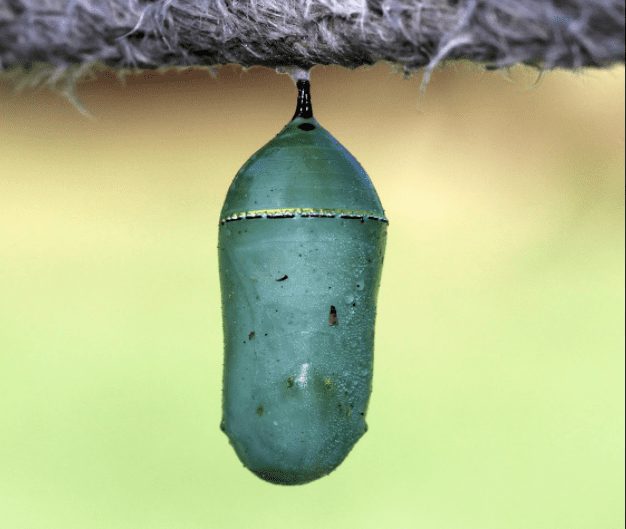 As many of you observed, the Facebook live feed didn't work, due to extreme levels of activity on the Internet yesterday. Fortunately many were able to find and follow the link to our Zoom gathering. We also did not truly launch our Patreon campaign because of all the amazing people present who had so much to say and because… well…. it's really, really hard for people like us to ask for money.
But the truth is, presenting these talented, committed, creative peoples' voices to the wider world community is costly, on many levels. And in order to grow our coverage and our audiences, in order to have the impact we really need and that our collaborators deserve, and in order to be sustainable — indeed, better than sustainable, regenerative — we need your buy-in.
Even if it's just $2 a month; if everyone on this list pitched in, we'd have more than enough to cover our basic operational expenses and pay an independent journalist each month to research and write an uncovered story or two about the essential work of our time. Most of what we do is a labor of love, and while love can be infinite, our time and resources are not. So please give us a little of that love back and show us that you care. What you feed, grows.
The thing is, many of the people we find and cover are doing their beautiful work in relative obscurity. Others have huge followings where they live but they are unknown to the larger world community — and that is to our loss. These are times when we urgently need to be weaving webs across borders and cultures and ecosystems, learning from each other and growing the future we want to live in, rather than the dystopian reality that we are beginning to get a glimpse of.
So much of our journalistic resources — along with our attention — are going toward the unfolding Covid disaster, and disasters and scandals and tragedies. What if we were to put just 10% of our attention on those who are actually working to build a better world?
The Esperanza Project's work in closing that gap, in building that interconnected web of change, is unique and valuable. Please support the hardworking journalists, creators and activists that are making it possible. Here is a glimpse of what you can have a hand in creating. To see more, and what you will receive in return, see our brand-new Patreon site, and sign up for exclusive content, private meetings and more.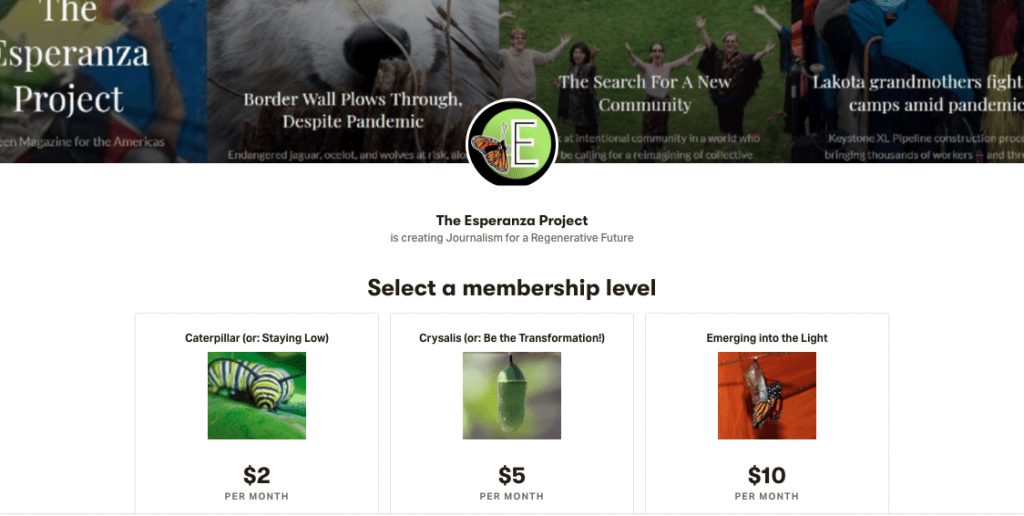 Please don't delay. We want every one of you on board for the excellent adventure we're about to commence. Feed what you want to grow — not what you want to go away. See you on Patreon.
Love,
Tracy