Editor's note: One of my most inspiring assignments so far this year brought together two important movements for the healing of the Earth: the first Ecosystem Restoration Camp in the Americas, and Vía Orgánica, the host organization. I went on to write about them both for Mongabay Latin America and the brand-new issue of Permaculture Magazine. This article is an outtake of Regenerating Agriculture, Regenerating Communities, available to Permaculture Magazine subscribers here.
SAN MIGUEL DE ALLENDE, Mexico — Like so many other children of Mexican farm families, Azucena Cabrera's father moved to the city to earn a living, becoming an electrician and a plumber to support his family, as farming had become a money-losing enterprise.
Like millions of subsistence farmers throughout Mexico and Central America, the Cabreras could no longer eke out a living from the degraded soils and harsh arid climate of the region. Added to the general decline of productivity of the country's degraded soils, Mexico's rural agricultural economies have been decimated since the North American Free Trade Agreement by tons of cheap subsidized corn imported from the United States, making traditional agriculture more of a ceremonial ritual than a means of subsistence.
But Azucena's father had a strong commitment to the land of his fathers. "I was born here, these lands fed me," he told his children. "I have to take back the land."
So on the weekends the family headed out to the countryside, and though Azucena was a city girl, she grew up playing in the milpa, eating wild tomatitos (a tiny native tomato) and huanzontle (a Mexican wild edible related to lambs quarters), looking for flowers and bees. As a young girl, she decided to study agronomy, thinking that it would put her back in touch with that nature. However, when she saw the options for employment, she began to think she'd made a mistake.
"The agricultural models made me think, 'What will I do when it's over? Work in an agribusiness, selling fertilizer products in a poison office? '
Fortunately for Azucena, she discovered Vía Orgánica, a regenerative organic farm established in 2009 in San Miguel de Allende as a model for the region's campesinos and a project of the U.S.-based Organic Consumers Association. She says it was like a dream come true. She took a class, signed up as a volunteer, and has since worked her way up to become its coordinator, and a teacher and inspiration to thousands of visitors and students each year.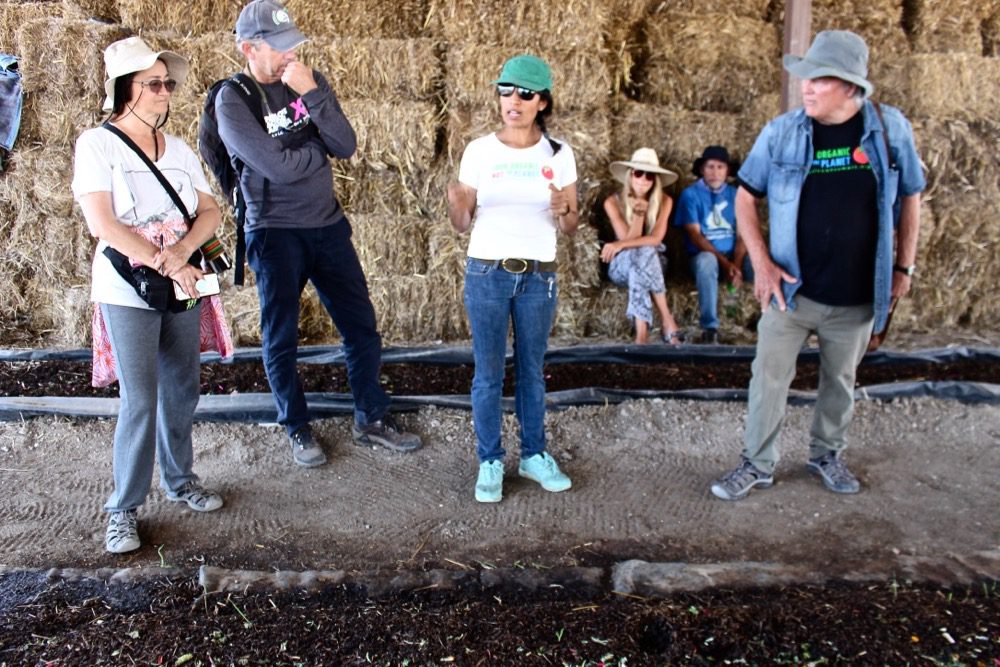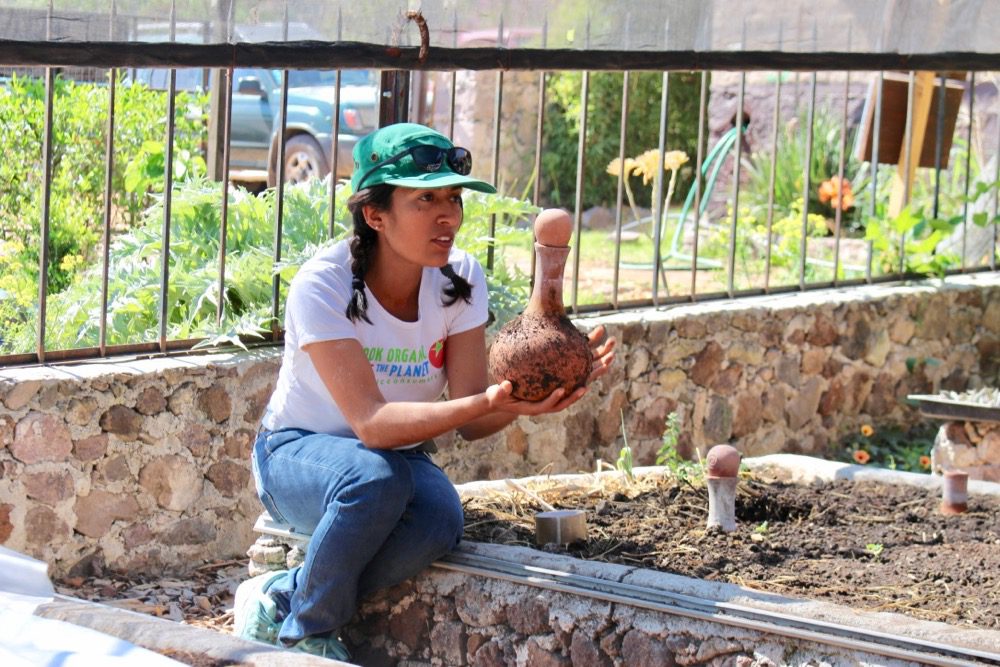 "I decided, I don't want to be an agronomist. I am a campesina (a peasant)," she says with pride. "Because a campesino has that knowledge, that wisdom, this instinct of a human being who knows how to do things. "
She feels a special satisfaction when she tells her students: "We need to get close to Grandpa and ask him what he did, what he ate, how did he know? Because there is a lot of new knowledge available, and the instinct falls asleep, and now modern knowledge dazzles us. "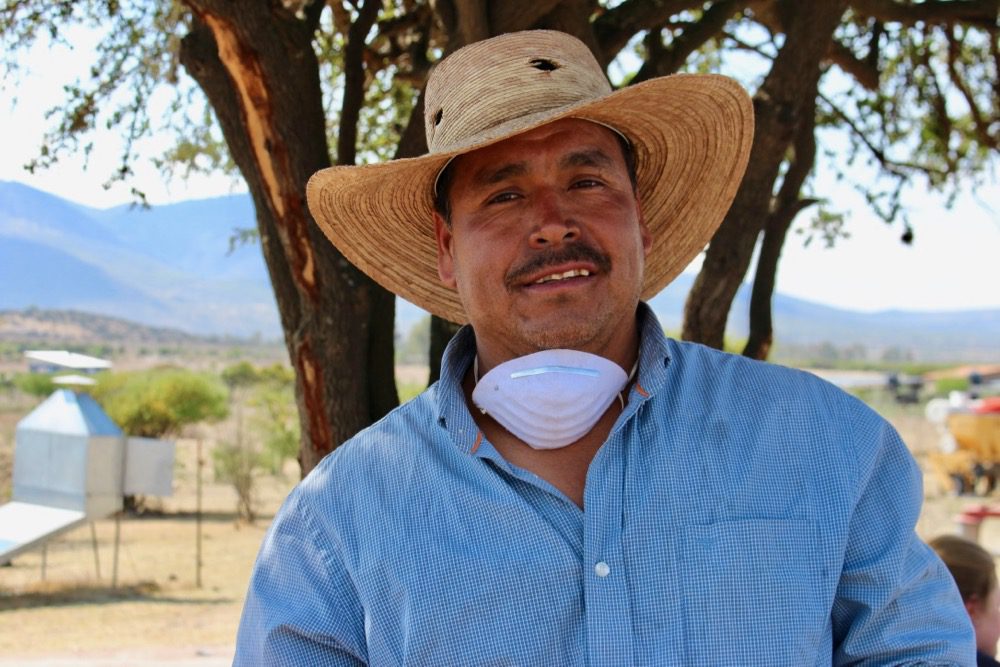 Seeing the way this work has transformed the lives of her team makes her happy, too — like Don Martin Tovar, now the head of maintenance, who immigrated to the United States at the age of 14, where he worked 12 hours a day in a processor factory of chicken. Now to be able to live well in his homeland and show his son how to plant, grow and make organic fertilizers gives him a special kind of joy.
Another success story is Lourdes Guerrero, who previously worked in an industrial chicken operation. "It was a terrible mistake," she says, shuddering to remember the conditions in her previous job. Now she is the coordinator of the chicken operation and the "regenerative farm" where the birds circulate, fertilizing the fruit trees while they provide pest control and organic eggs.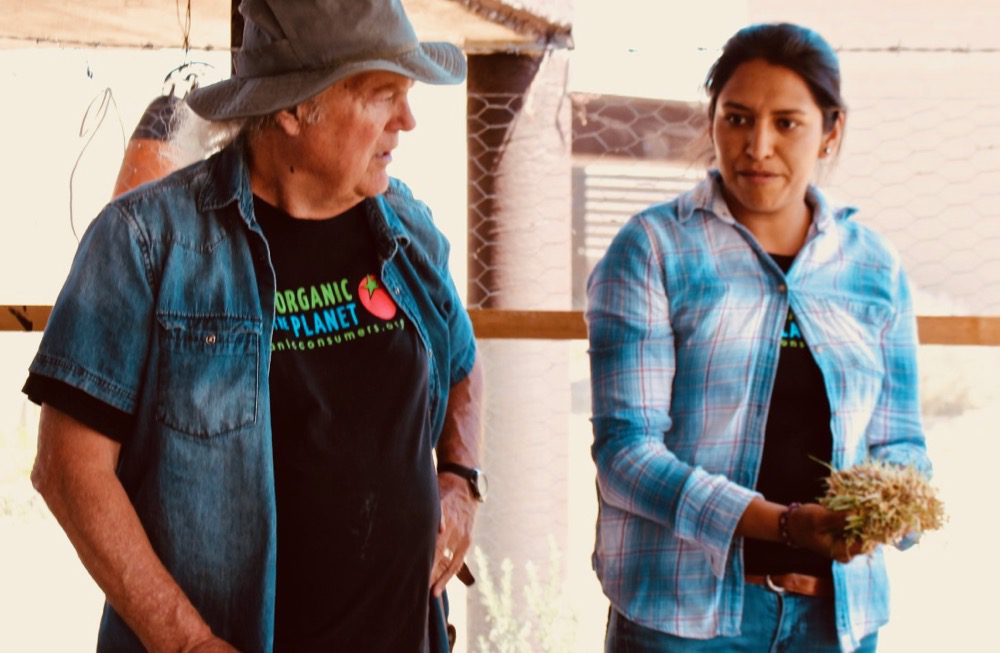 Over the past decade, Vía Orgánica has developed a model that has enabled them to have a substantial impact in the region. Through establishing a restaurant, a store and a weekly street market, and sponsoring a series of classes and workshops, they've been able to hire 60 full-time staff and provide a decent living for more than 200 growers who are part of their network. Rosana Álvarez, who manages the contacts with the producers, has seen many changes over the years in their farming and in their lives. Some have stopped using agrochemicals; others, who were about to use them, have made the decision to resist the offers of the conventional government "package," which involves the use of agrochemicals. Some have learned to make compost and protect the earth with mulch. Most of them have taken classes and workshops, which are free for farmers.
Ecosystem Restoration Camps
The first such event in the Americas and the second in the world, the Ecosystem Restoration Camps movement was founded in 2017 by international journalist, soil scientist and filmmaker John D. Liu, who has dedicated the past 25 years to the study, documentation and promotion of large-scale ecosystem restoration around the globe. Liu joined forces with Via Orgánica and the nonprofit Regeneration International to produce this two-week intensive camp, and was among about 30 participants from seven countries who participated, exchanging skills, knowledge and ideas about ecosystem restoration while rolling up their sleeves to do the work.
Liu, who has come to be known as the "Indiana Jones of landscape degradation and regeneration," was moved to action after a reporting assignment on the Loess Plateau of China – the cradle of Chinese civilization, reduced over the centuries to a vast desert. An initially skeptical Liu watched as the government's massive restoration project transformed the landscape to a lush, biodiverse and productive ecosystem. He has been promoting and documenting ecosystem restoration around the globe ever since.
"It's possible to restore large-scale damaged ecosystems. So if we can restore large-scale damaged ecosystems, why don't we do that?" says Liu in his award-winning documentary, "Green Gold." In 2017, he founded the Ecosystem Restoration Camps as a way to put what he was learning into practice, while giving people around the world an opportunity to join the effort. The first camp was established in Murcia, Spain. Via Orgánica is the second.
The altiplanos of Southeastern Spain and of Central Mexico have much in common with the regions Liu documented. "Dysfunctional systems are really seriously concentrated in the cradles of human civilization – where agriculture began," he said. "That's where the big deserts are centered. That's where the soil is so impacted that nothing can grow."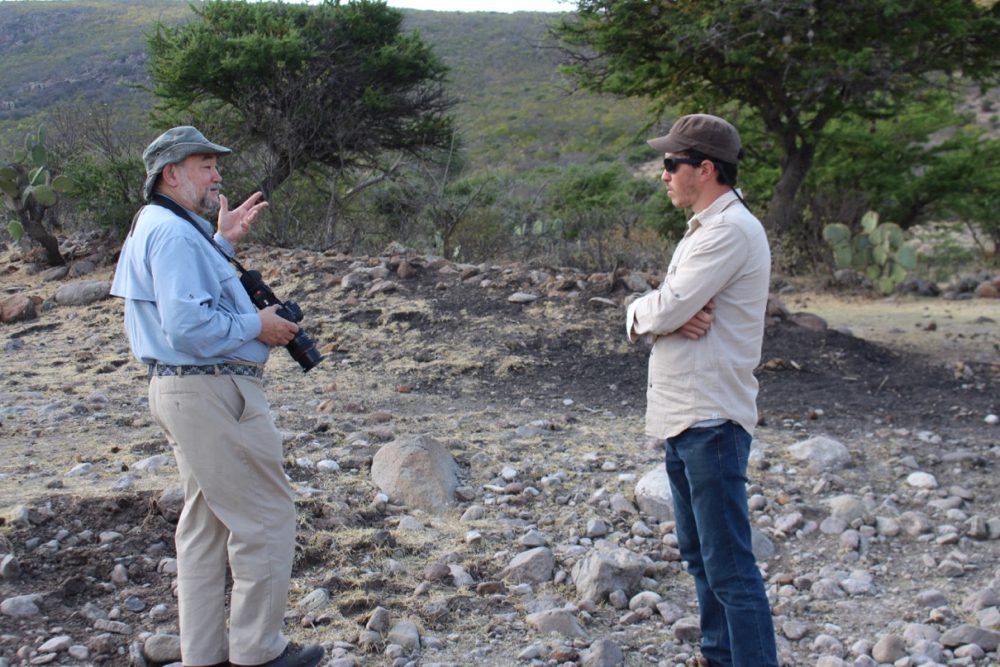 Something about the way agriculture has been done since its inception is clearly not working, says Liu. The answer, he believes, is a concentrated effort to restore biomass, biodiversity and accumulated organic matter to the ecosystem. Regenerative agriculture hubs like Via Orgánica are restoring degraded lands and creating replicable models for repairing entire ecosystems, literally from the ground up. And now, teaming up with John Liu and Regeneration International to adopt the ecosystem regeneration camp model, these methods are being spread like seeds to sprout in other regions across the globe.
Back at the ranch, Rosana has seen a change in every farmer who has gone through this process. "They are understanding more, their eyes are more open, they are brighter, they are happier. They are doing what they love, they just needed a way to keep their economy going."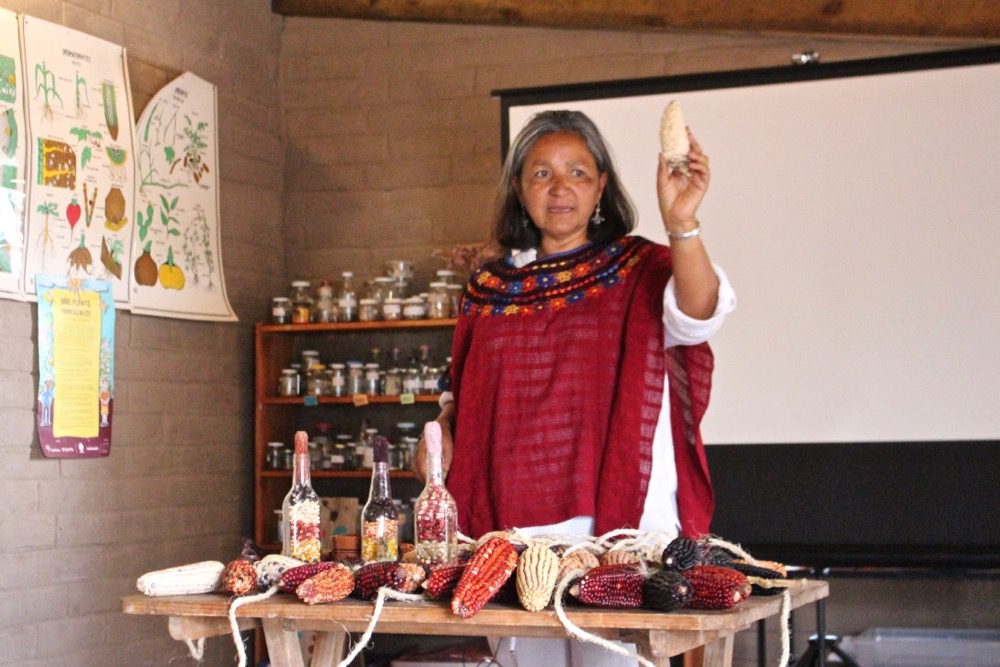 This economic aspect is an important part of the change, and that economy has blossomed with the growth of the Vía Orgánica Restaurant and store, and the opening of several tianguis or street markets of organic and artisanal products. At the same time, the landscape of that arid altiplano is gradually changing.
Dr. Narciso Barrera Bassols of the National Autonomous University of Mexico coordinates an agroecology project at the Autonomous University of Querétaro, and he knows Vía Orgánica's experience very well. "What they have is magnificent," he said. "I think it is one of the most important agro-ecological transition projects in the country — not only because of its ecological and social value, but also as a center for education and dissemination of innovation."
One afternoon at the ranch, Rosana's husband, Roger Jones, observed as Azucena and other staff taught volunteers like soil scientist Cedric Mason from New York, pharmaceutical chemist Leonor Rojas from Quintana Roo and organic farmer Eric Bourdon from Quebec how to create and then apply fermented compost tea to an olive orchard.
"You know, what's really wonderful about this is that it's not just about regenerative agriculture," he said. "It's about regenerating the human story; it's about regenerating the way that we look at health, food, economics, human relationships — even our own history."
For eco-conscious visitors the picturesque UNESCO World Heritage Site of San Miguel de Allende, Vía Orgánica is a must-see stop on the itinerary — as a minimum, a visit to the colorful and deliciously aromatic organic market and restaurant, which lies in the historic center of town. Rancho Via Orgánica offers day tours, horseback riding, classes and volunteer opportunities, and will be hosting four Ecosystem Restoration Camps each year. Stay tuned for more information.